Addictive Additive: Blog
Our blog carves out a place for stories that connect with AM's big future.
In The Limelight | Matthew Benzik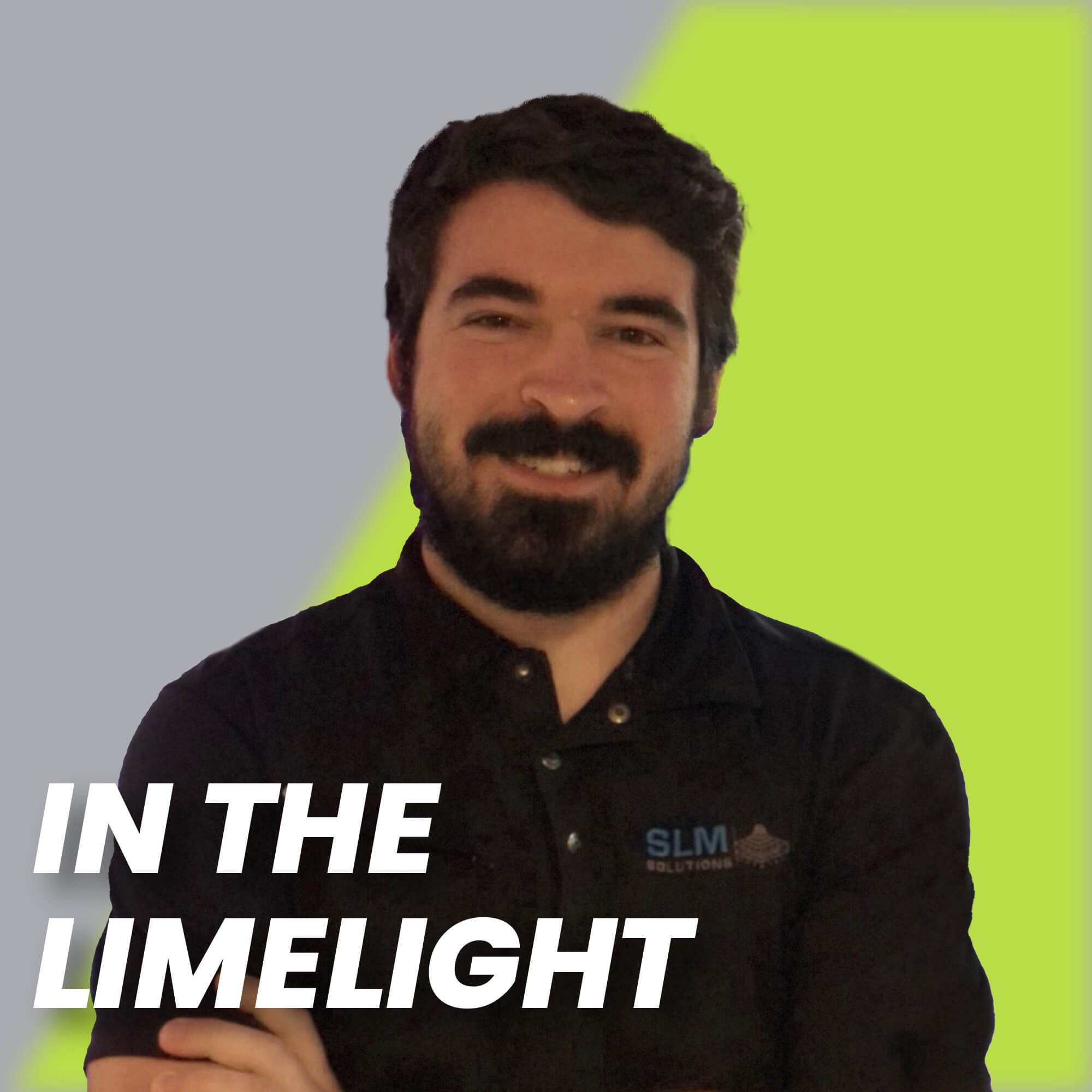 Welcome to In the Limelight, where we introduce you to some of our team. While you may recognize their names, we wanted to go a bit deeper and let them provide some insight into the world of additive through their unique perspective.
Meet Matthew Benzik, a Technical Support Specialist at SLM Solutions. We caught up with him between his machine servicing appointments and Twitch streaming to ask him about what his day to day looks like, what he does in his free time, and what excites him about the future of AM.
On what he does all day at work…
I support customers in troubleshooting and self service activities to reduce downtime and improve machine performance.
On impressing his younger self…
The places I get to see servicing SLM machines have been a major highlight, especially since as a kid traveling and seeing huge manufacturing facilities, I always wondered what it looks like inside. Getting to walk in, see the facility, and then be a part of those companies' success in AM is something that regularly makes me smile and go "This can't be real, right?"
On blowing his friends' minds…
When I tell people what I do, I either hear "You travel how much?!" or blow their minds with the scale of the welding process. Anytime I say the layer thickness is less than a hair, the stares of confusion start to show.
On his creativity outside of work…
I have a Twitch.TV channel that I regularly stream creative content to. One of my main passion projects is a fully custom pinball machine where I am doing all the mechanical design, software, and audio/visual asset creation for.
On his Additive Manufacturing elevator pitch…
Take a part, cut it into several thousand slices, then lay a hair thin layer of powder over a starting plate and then the laser draws the slice onto the powder. Put another thin layer on that and repeat till you run out of the previously mentioned slices and have a complete part.
On what everyone should know about AM…
For engineers: The manufacturing rulebook isn't thrown out cause of AM, there's just a new chapter. For the public: No, I don't 3D print everything in my house.
On the exciting future of more lasers….
More lasers, larger machines. I don't know how someone could look at a NXG running full tilt and not get a bit excited. But on a more serious note, adoption is pretty exciting especially in aero and space, that engineers can now start to use the Design for Additive rules to create more innovative components and push the limits of what is possible.
On why SLM Solutions is the best place to work…
I think we have the fastest machines in the industry and we are also incredibly agile for our size. We also have some of the best people in the industry at SLM Solutions. My colleagues in the US and in Germany are some of my favorite people.
On his bad futurist's view on the future…
I'm a really bad futurist but I would say VR/AR and its implementation into industry and daily life. Especially with the things we've learned over the last year and a half with remote work and digital event spaces. But that's also me wanting an Iron Man holographic table so I can guide SLM FSE's on servicing machines and being able to virtually take them apart from the comfort of my home desk.
Matthew Benzik is a Technical Support Specialist at SLM Solutions. He is focused on supporting our SLM Solutions customers as well as the field team. He assists with troubleshooting and machine operations while working as the translation point between the engineering teams in both Lubeck as well as our North American field team.