Investor Relations
Pioneering Technology
Investors Section of SLM Solutions Group AG.
On the following pages you can find our current financial reports, the latest corporate news and events, share information, information on our management and supervisory board and much more. Feel free to contact us for your individual request.
About Us
As the inventor of selective laser melting and pioneer of metal additive manufacturing, SLM Solutions is the leading provider of industrial metal 3D printing machines. With a strategic focus on metal additive and multi-laser technology our selective laser melting machines are designed to be productive, reliable, and safe while maximizing operator investment. As the technology pioneer, we create endless possibilities to change the future of manufacturing forever.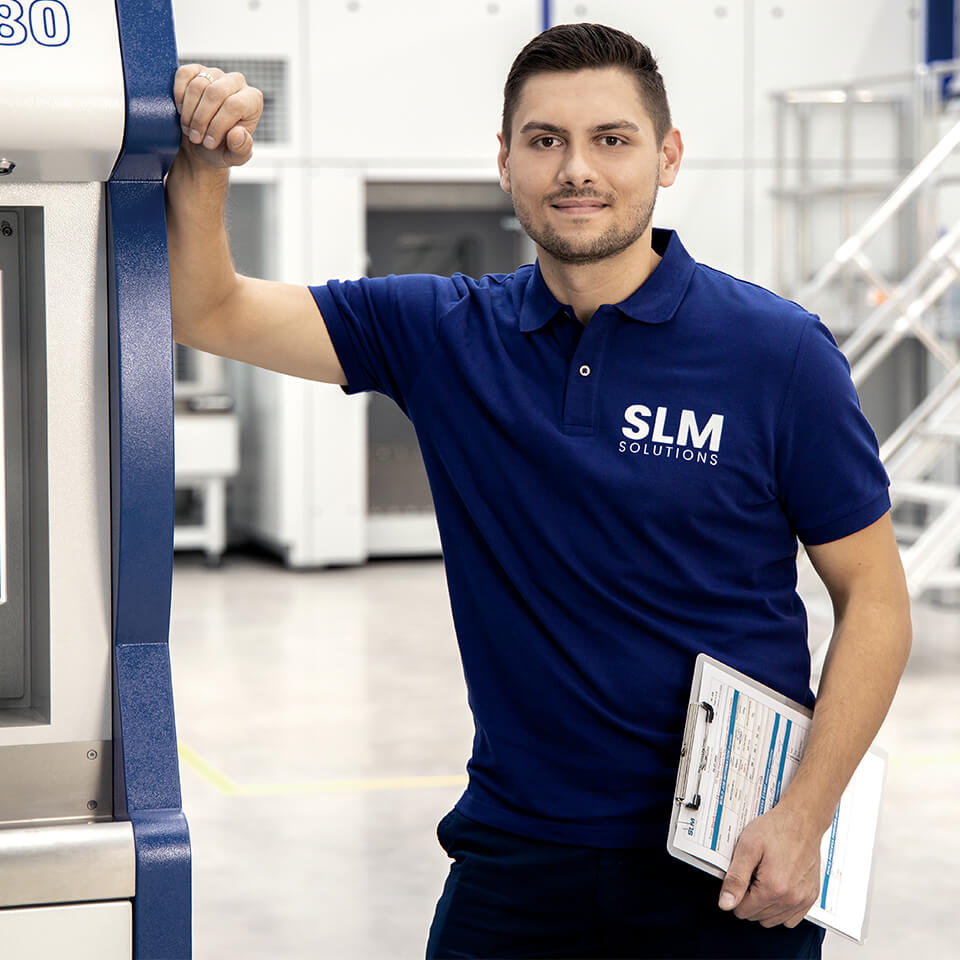 Our Mission
Our mission is to flatten the learning curve of metal additive manufacturing by providing high performance equipment, products, and know-how focused on maximising the benefits of selective laser melting technology.
Our Focus
SLM Solutions pursues the objective of securing its position as the technology leader in metal-based additive manufacturing over the long term, playing a key role in shaping the technology and thereby growing significantly and profitably in the foreseeable future.
Latest News of SLM Solutions Group AG
General Information
Sektor
Industry
ISIN
DE000A111338
German Securities Code (WKN)
A11133
Ticker symbol
AM3D
Initial listing
May 9, 2014
Number and type of shares
31,107,819

ordinary no par value bearer shares, each such share with a notional interest of EUR 1.00 of the share capital.
Share capital
EUR 31,107,819
Stock exchange / Market segment
Frankfurt Stock exchange/ Regulated Market (Prime Standard)
Designated Sponsors
mwb fairtrade Wertpapierhandelsbank AG
Paying agent
Deutsche Bank AG
Taunusanlage 12
60325 FRANKFURT AM MAIN
Tel.: +49 69 910-00
Fax: +49 69 910-34225
E-Mail: [email protected]
Investor Relations Overview
INVESTOR MAILING LIST
For all the latest news and alerts, sign up for our Investor mailing list and get instant notification on our innovations.