SLM Solutions Solidifies its Ultra-Large AM Systems Roadmap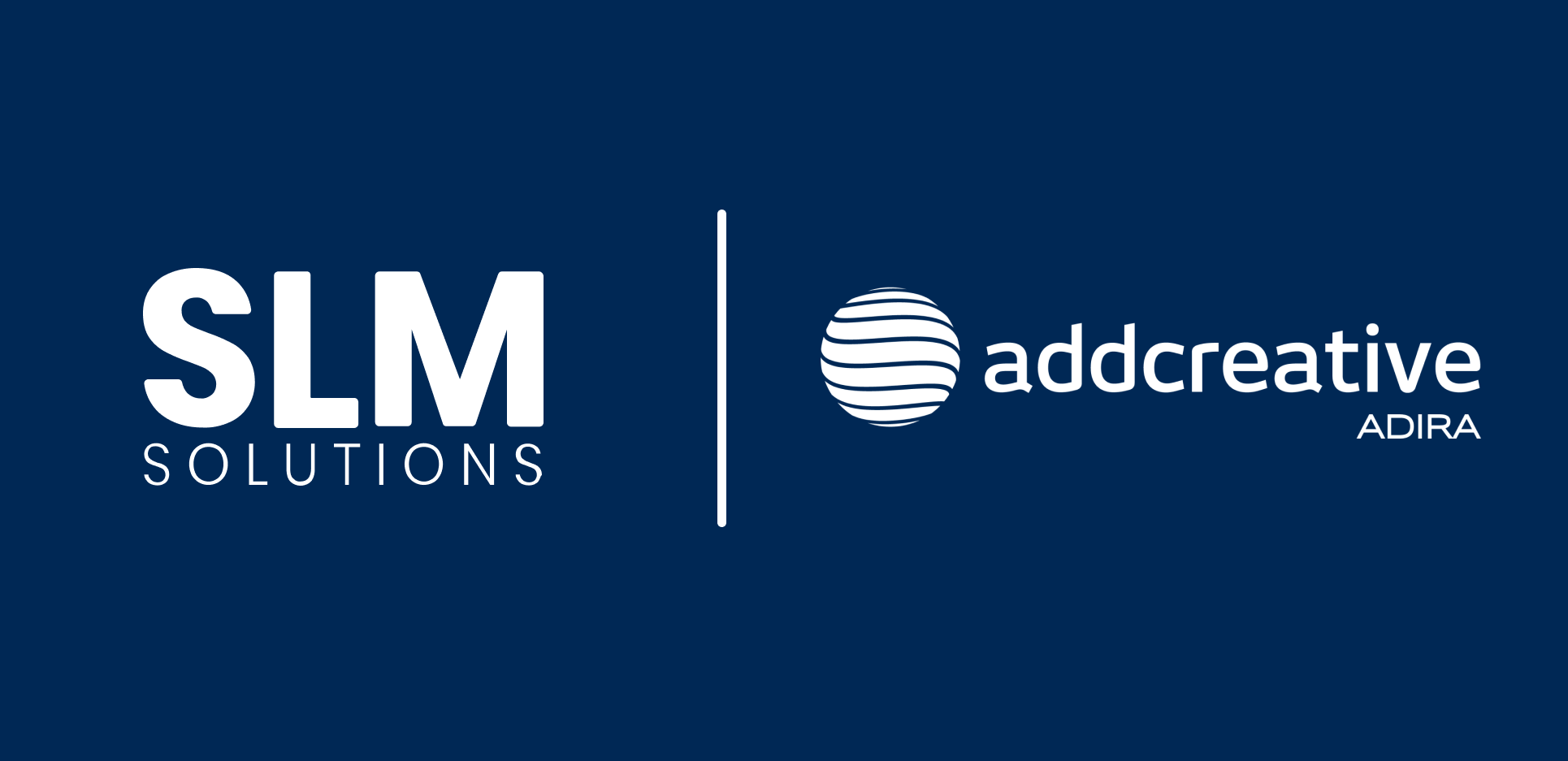 LÜBECK, GERMANY - Tuesday, 8th of August 2023 – SLM Solutions, a global leader in metal additive manufacturing, is enhancing its comprehensive solutions portfolio to cater to diverse customer needs across all applications, from standard to ultra large-format AM applications. Within the ultra large format segment, SLM Solutions is thrilled to announce that it will add the Adira AddCreative technology to its portfolio. This not only strengthens SLM's product portfolio but is yet another commitment to leading the additive manufacturing industry into the future.
SLM Solutions' acquisition of the technology includes Adira's Addcreative innovative 3D printing system based on the Fraunhofer ILT moveable process head technology. Capable of supporting up to 12 lasers and operating on a 1m by 1m build platform, the technology perfectly fits into SLM's existing line-up, positioned between the NXG XII 600 family and the recently announced SLM developed large-scale additive manufacturing (AM) system.
The Adira AddCreative technology brings added flexibility, scalability, and cost-effectiveness, making it an attractive option for a wide range of applications in industries such as Aerospace, Energy, and Defence.
"Integrating this advanced technology into our portfolio helps complete our offering, bridging the gap between our current systems and our future large-scale AM system." said Sam O'Leary, CEO of SLM Solutions. "It is another testament to our relentless innovation aimed at overcoming our customers' manufacturing challenges and altering the manufacturing landscape forever."
Adira's Addcreative's team which has played a crucial role in developing the technology and which is based in Vila Nova de Gaia, Portugal, will join SLM Solution's global team to continue their work on advancing additive manufacturing systems.
Miguel Gil Mata, Adira's Addcreative Chairman and CEO of its parent company said "I'm thrilled to see this innovative technology, in-house invented and nurtured from the very beginning by our team, being integrated into one of the leading players in the 3D printing landscape. This is the best recognition for the breakthroughs we have achieved, and an excellent opportunity for our team and product to further develop within SLM."
The integration of the Adira AddCreative technology into SLM Solutions' offering promises not only to strengthen the current capabilities of additive manufacturing but also to unlock future possibilities by combining various technologies.
About ADIRA Metal Forming Solutions

ADIRA is a leading manufacturer and global supplier of sheet metal working machinery, specialized in the production of laser cutting machines, hydraulic press brakes, shears, robotized bending cells and automatic sheet metal transforming systems. We also supply complete solutions for the sheet metal processing industry, including materials such as stainless steel, steel, aluminum, brass, etc.


About SLM Solutions

SLM Solutions is a global provider of integrated metal additive manufacturing solutions. Leading the industry since its inception, it continues to drive the future of metal AM in every major industry with its customers' long-term success at its core. SLM Solutions is home to the world's fastest metal additive manufacturing machines boasting up to 12 lasers and enabling build rates of up to 1000ccm/h. With a portfolio of systems to suit every customer's needs, along with its team of experts closely collaborating at every stage of the process, SLM Solutions leads the way in return on investment with maximum efficiency, productivity, and profitability. SLM Solutions believes that additive manufacturing is the future of manufacturing and has the desire and capability to take its customers there – right now.
SLM Solutions is a publicly-traded Company headquartered in Germany, with offices in Canada, China, France, India, Italy, Japan, Singapore, South Korea, and the United States.