A SUPERIOR DIGITAL SOLUTION
FOR AN OPTIMUM QUALITY ASSURANCE PROCESS
"
SLM.QUALITY

is the ideal quality assurance solution to enable

Additive Manufacturers

to enforce the best-in-class industry practices by performing process qualification and part validation activities even more efficiently than before. "
Nicolas Lemaire, Product Manager Software & Product Control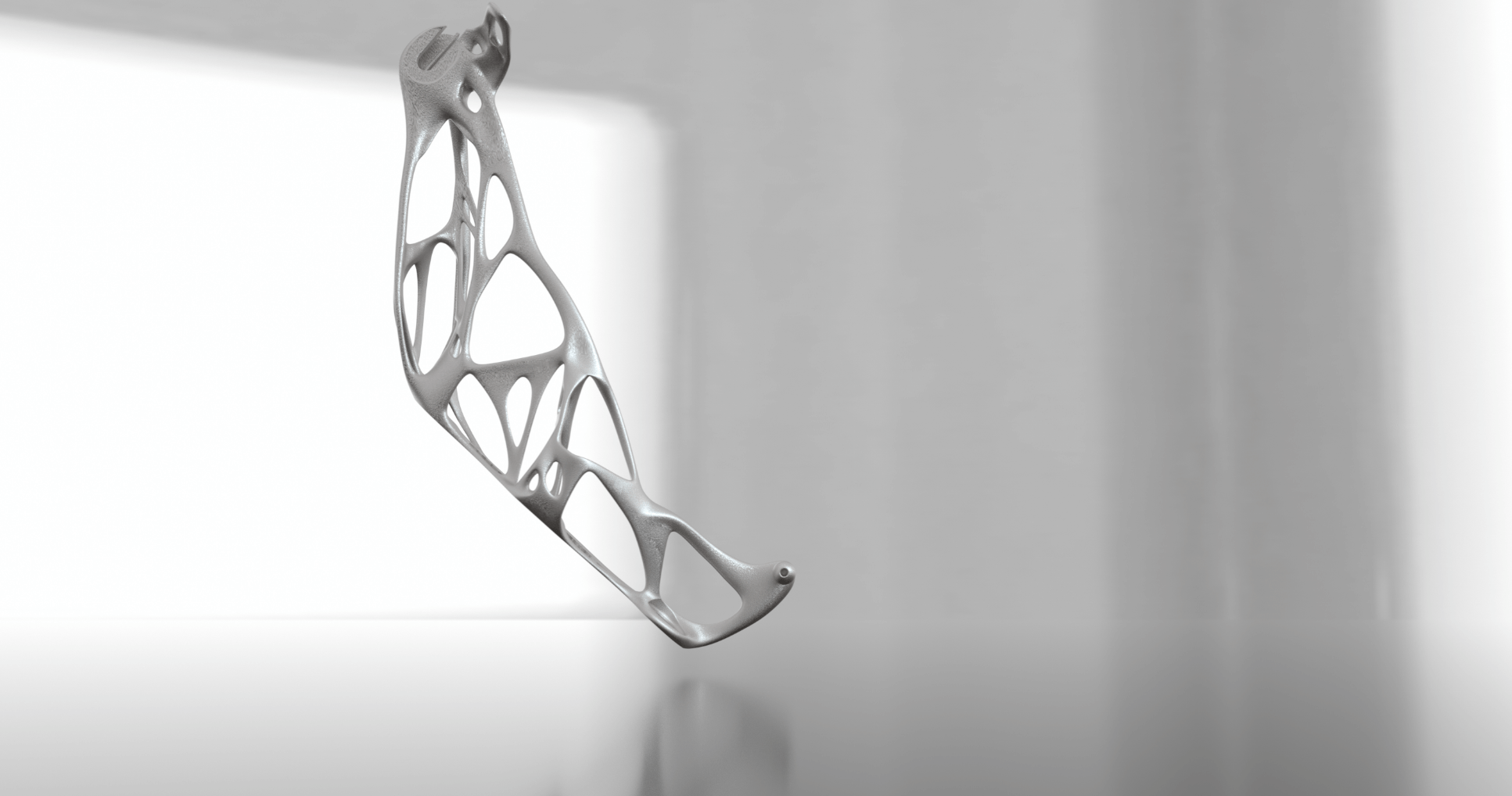 READY FOR YOUR NEXT APPLICATION?
Already proven by leading SLM® users, it enables its customers to validate part quality and qualify machines for serial production faster than before. It is a superior solution that applies the ultimate combination of software packages rightful of its name: SLM.Quality
SEE IT IN ACTION
A SUPERIOR DIGITAL QA SOLUTION
This unique quality assurance software solution enables customers to perform build job evaluations, process qualifications, and certify parts more efficiently. Whether it's for a single part or serial production, the SLM.Quality solution can support industrial customers during the qualification process, improving traceability and documentation of key process data.
SLM Build Job data
Discover a unique, digital, & seamless solution to document ALL your SLM Build Job data
Configurable Dashboards & Reports
Highly configurable dashboards and reports to match your specific requirements
Friendly UI
Friendly UI makes it easy to use without the need for advanced training
API For Full Data Access
Full data access for evaluation or use in 3rd party software thanks to the API
DESIGNED WITH YOU IN MIND
Using SLM.Quality, you can easily visualize and evaluate your build data for rapid part validation and continuously improve your processes. Next to providing valuable build job insights, the SLM.Quality solution also offers a speedy and error-free documentation process.
SPEAK TO OUR EXPERTS
SEAMLESS API INTEGRATION
Smoothly integrate this process within your production control system. The API is extremely valuable for research institutes and universities, to deep dive into evaluating events, condition monitoring and process monitoring data, and apply the retrospective information to your research areas, such as data science.
Full Build Job data can be accessed via the API
Events, condition and processing monitoring data
Statistical evaluation
Minimum, mean, standard deviation & higher level evaluations
Data accessible for evaluation and export
Export as CSV files for use in 3rd party Software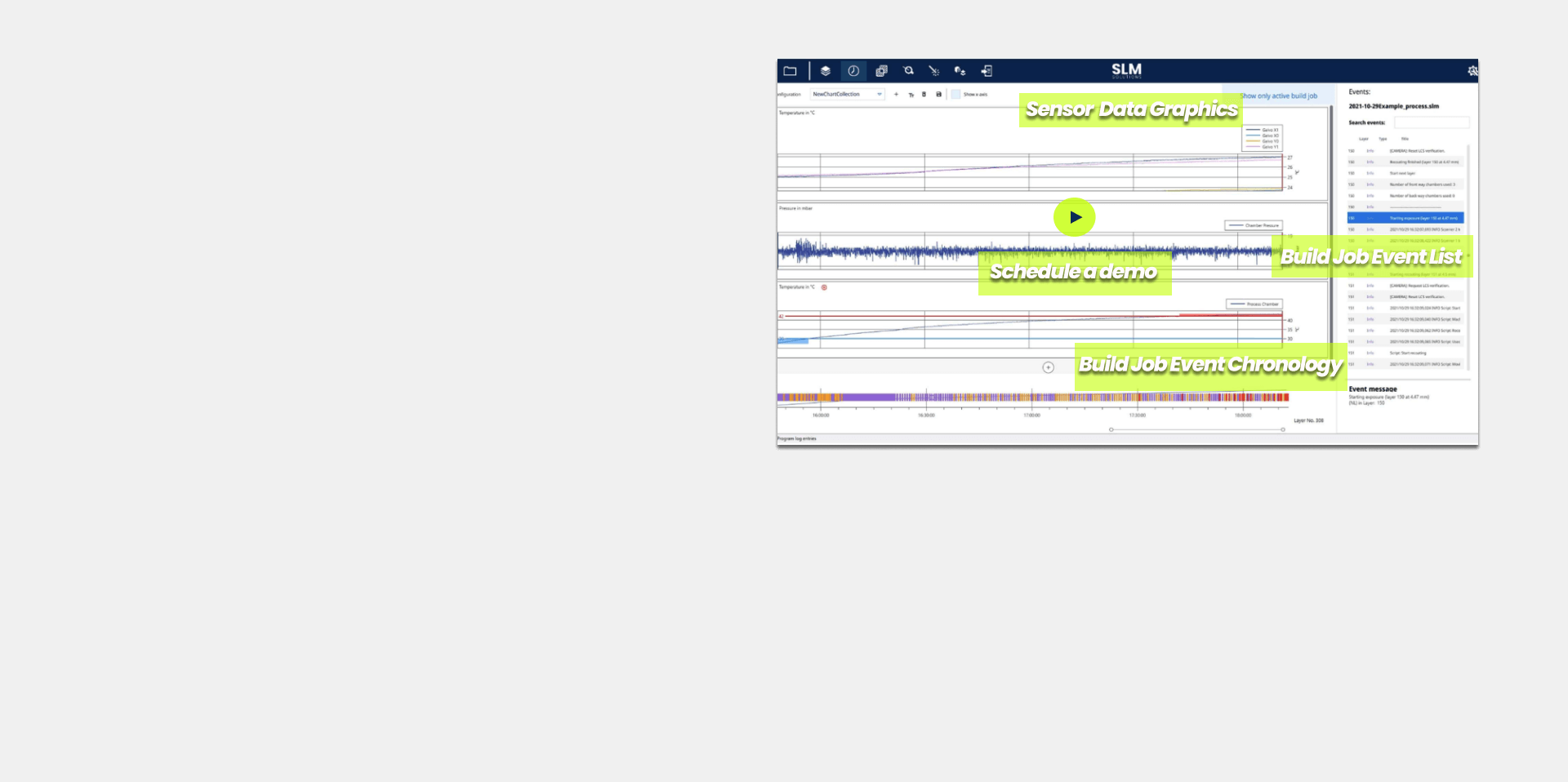 A HIGHLY
CONFIGURABLE
SOFTWARE SOLUTION
SLM.Quality is a highly configurable software solution tailored to specific customer needs and entirely plays into SLM Solutions' open architecture philosophy. Globally supported and outfitted with a user-friendly UI experience, no advanced training is necessary to operate SLM.Quality with SLM Solutions systems. Compatible with the SLM ®125, SLM ®280, SLM ®500, and SLM ®800.
SEE IT IN ACTION
BOOK A DEMO NOW!
Our experts are just around the corner, and ready to fill you in on any more details regarding SLM.Quality. Enter your details below and we will make sure someone from our team contacts you.