SLM®500
The first quad-laser metal system on the market, SLM®500 can integrate lasers independently or in parallel to increase build rates by 90% over twin laser configurations.
500 x 280 x 365 mm build envelope
Multi-laser (twin or quad)
Dedicated material
Automated powder handling
Turnkey system includes part removal station
The best performing, most efficient system in its class, the SLM®500 is designed to ensure operator safety and lower overall operational costs. Machine operator and powder are separated through a closed-loop powder handling strategy that includes an automated powder sieve and supply. Designed for serial production, exchangeable build cylinder enables shortest possible fire to fire times reducing downtimes of the machine to a minimum. The patented multi-laser overlap strategy ensures consistent material quality.
Selective Laser Melting for Serial Production
Increased productivity is crucial for production-oriented machines, and the SLM®500 is available with two or four lasers operating independently or in parallel. With 400W and 700W lasers available, users have the choice of laser power matched to their material, with the option of increased power to build in thicker layers for further productivity gains. The machine provides a laser overlap strategy for efficient processing. Testing proves comparable density and mechanical property results in overlap and single-laser scan areas.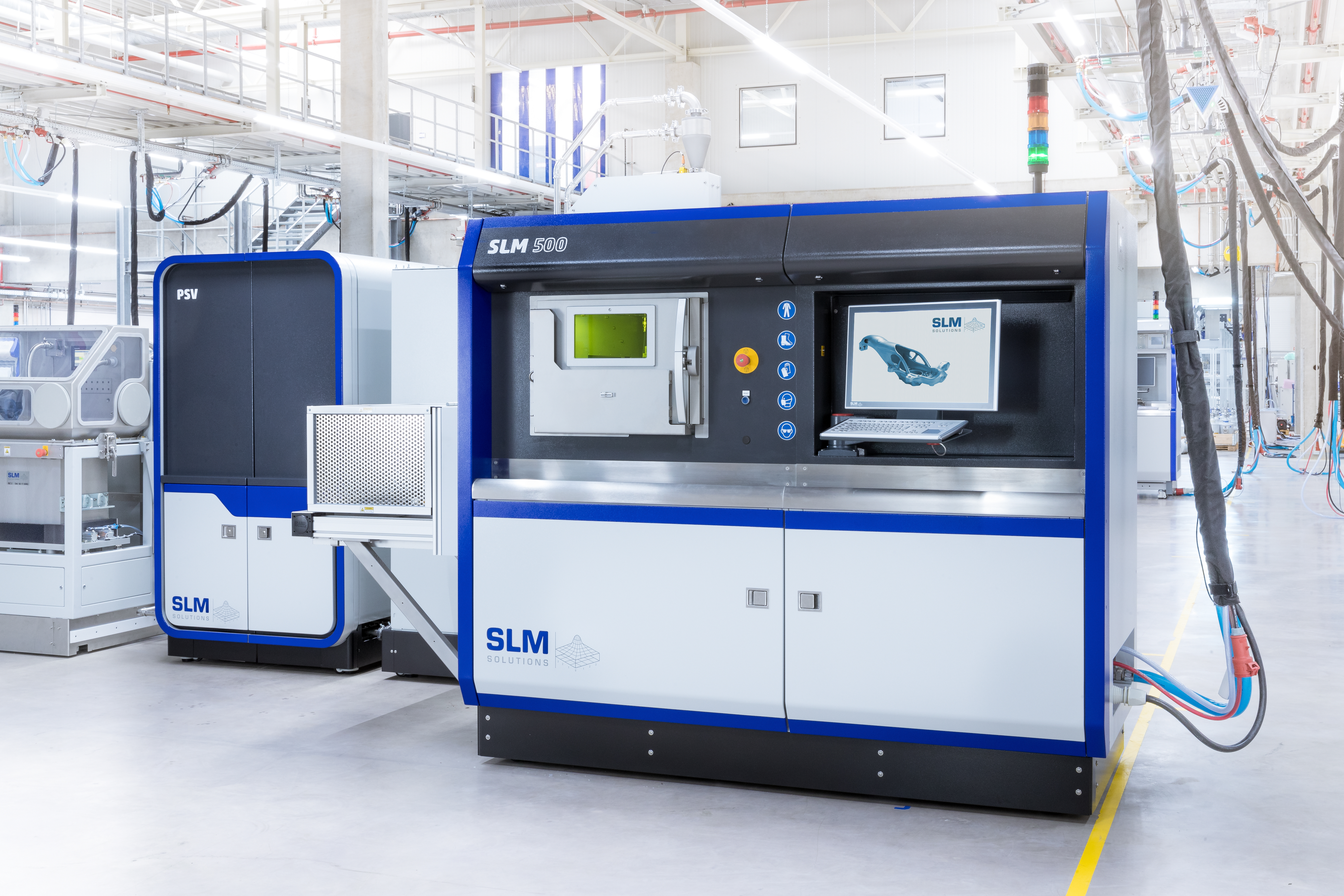 Permanent Filter Improves Uptime and Reduces Costs
The permanent filter module traps process soot in a sintered plate filter that is purged with gas. The waste material is coated with an inhibitor and stored in a bin for dry disposal, while clean gas returns to the process chamber, stabilizing gas flow to ensure part quality throughout long builds without interruption. The elimination of consumable filter cartridges increases safety while improving machine uptime and reducing costs. Operators no longer need to flood filters and waste management is simplified as controlled diffusion renders a standard dry material for disposal.
Closed-Loop Powder Handling
Paired with the Powder Supply Vacuum (PSV), the SLM®500 protects the operator from exposed powder and keeps material under an inert gas atmosphere throughout the powder-handling process. Our 90l tank makes pre-loading easy and paired with the sieves and transportation to the machine, is crucial for a safe closed loop powder process. Best in pair with the Part Removal Station (PRS).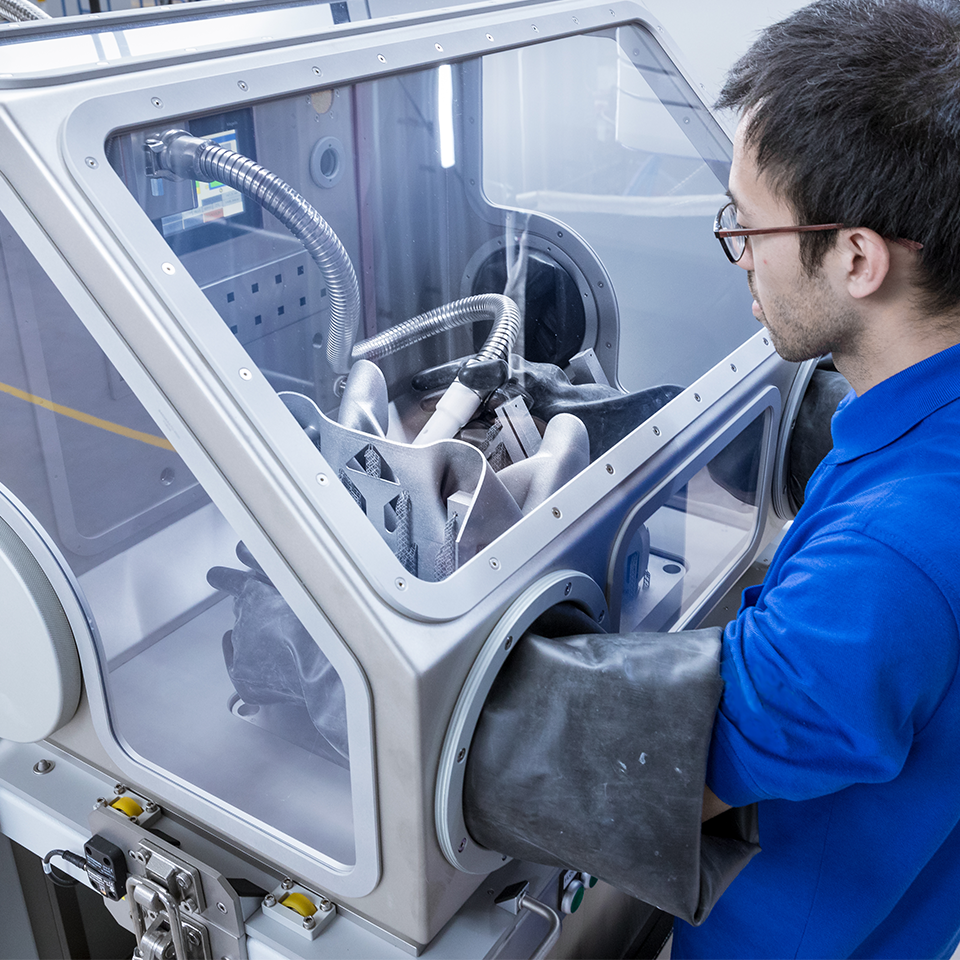 PRS for Efficient Unpacking
The Part Removal Station (PRS) reduces machine downtime by allowing one completed job to be unpacked while the next can begin on the machine. Build cylinders with completed jobs are transported out of the SLM®500 for cooling and powder removal in an inert atmosphere. Integrated gloves offer full access to remove material without exposing operators to metal powder. A vacuum hose, located directly in the PRS chamber, feeds unused powder directly back to the PSV for sieving and use in the next production build.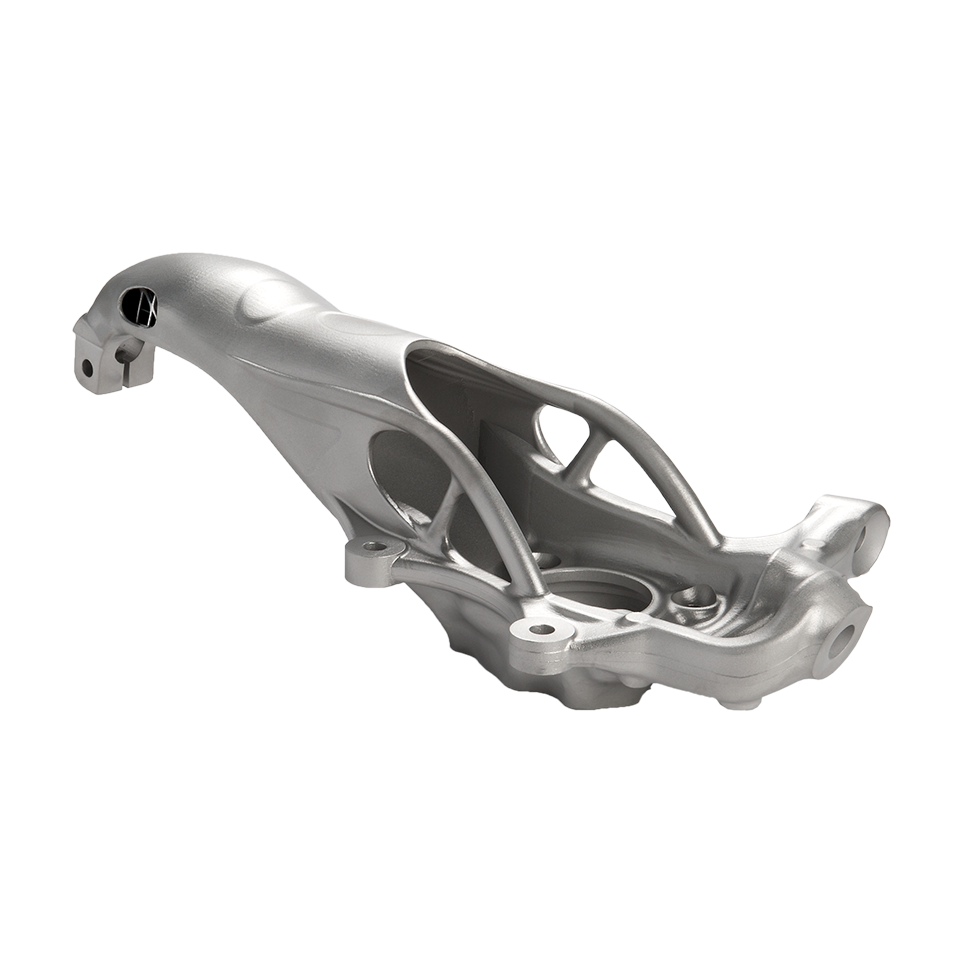 Automotive Steering Knuckle from Hirschvogel Tech Solutions
Machine: SLM®500 Quad
Material: AlSi10Mg
Layer Thickness: 60 µm
Build Time: 2d 7h 23m (Maximized Build Chamber, 1 Unit)
Hirschvogel Tech Solutions based the automotive steering knuckle development on an integrated approach taking the entire additive manufacturing process chain into account. This part combines a high level of development expertise in lightweighting, as well as in the application of designs based on bionics, achieving a 40% weight saving in the neck area compared to the conventional forged part. Production requires few support structures leading to reduced post-processing effort.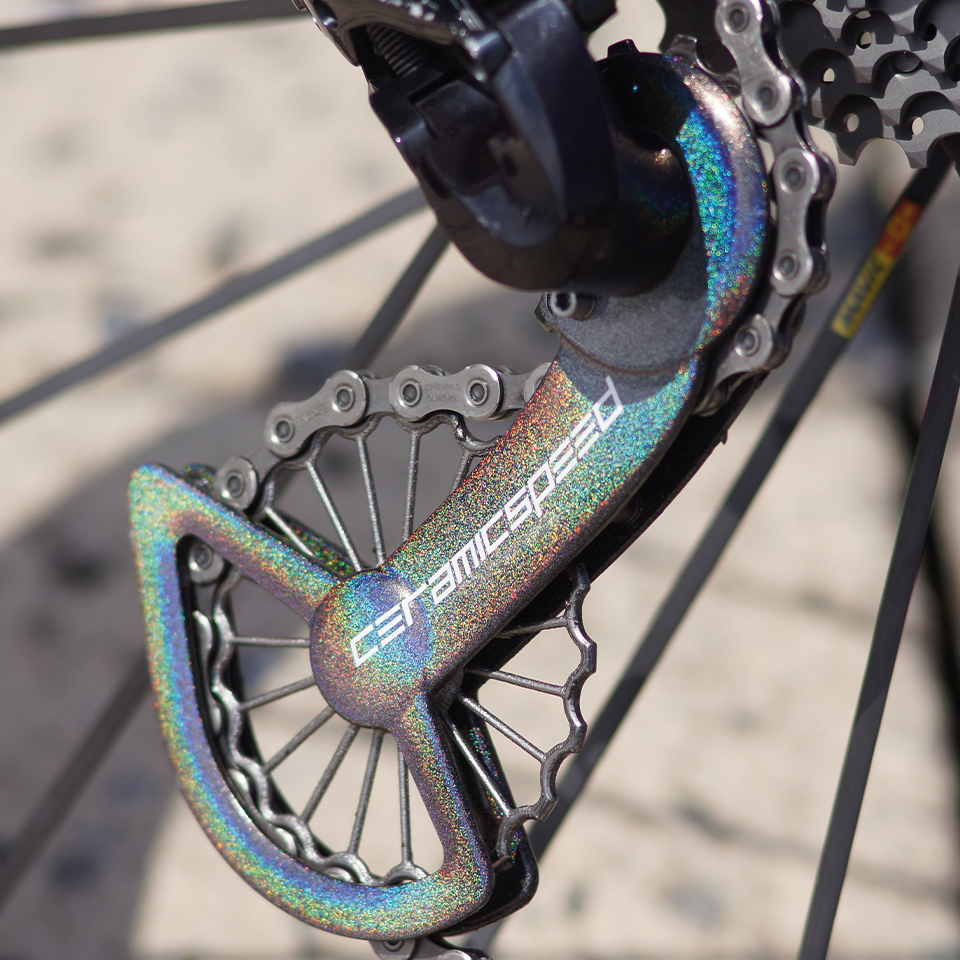 Cycle Pulley from DTI and CeramicSpeed
Machine: SLM®500
Material: Titanium
Layer Thickness: 60 µm
Build Time: 21.5h (Maximized Build Chamber, 120 Units)
Cycling offers unique engineering challenges to optimize weight while maintaining resilience over the course of a race. In cooperation with the Selective Laser Melting experts at the Danish Technological Institute (DTI), the cycling innovating company CeramicSpeed developed a lightweight, yet durable pulley wheel used by professional cyclists for improved performance. Find out how the companies improved the quality of the parts while reaching significant weight reduction.
​​​​​​A byproduct of the welding process is submicronic soot and condensate, which can be pyrophoric by nature. The permanent filter module traps soot and condensate particles from the process gas stream in a sintered plate filter. The filter is purged with gas, the waste material coated with an inhibitor and dropped in a bin for dry disposal, while clean gas returns to the process chamber.
Long-life filter ensures part quality throughout builds without interruption
No changing of filter cartridges
Reduced consumable costs
Safer operation by avoiding loaded filter housing exchange
Dry mixture waste disposal without hydrogen formation with reactive materials
The PSV features a 90l tank for pre-loading and storage of metal powder. The automatic system sieves material before transportation to the machine for the build process, collects overflow powder to be returned to the sieve during the build, and also connects to the PRS unpacking station for powder removal after completion of a build.
The finished build cylinder is transported out of the system. Cooling and removal of excess powder takes place inside the part removal station (PRS), so that the next build process can begin immediately.
Tool for visualizing thermal emission of melt pool in the SLM®process. The system records the thermal radiation produced from the melt during the entire production process.
Sequential output of thermal emission plot images of individual layers
Detect irregularities and defects in parts
Log and document build jobs in MPM-Files
Permanent on-axis laser power monitoring system that measures and illustrates nominal and actual power during the ongoing manufacturing process.
Active warnings, highlighting spots with critical laser power deviation
Documentation of the laser power for each scan vector over the entire build job
Tool to level recoater height and adjust overlap area. Enables reproducible adjustments to the recoating lip height, independent from operator, within 1 μm. Resulting in recoating and the laser exposure level consistency for each build job.
Developed to simplify cleaning, maintenance and installation work on the SLM®Recoater.
Stable mount for maintenance
Safe handling
Station features 360° rotation for full maintenance access
Drip tray included for easy residual powder collection
Safe storage of recoating mechanisms
Station Dimensions: 730mm x 310mm x 250mm
Provides a consistent powder bed over thousands of layers and beneficial for efficient job changeover. Brush durability ensures stable recoating while enabling error correction during the build.
Haynes 25 or IN718, tested and approved for use with any material
Testing shows brush stability at over 100,000 layers
In the event of a collision with an extrusion up to 3mm from the powder bed, the bristles bend and do not break.
Allows for correction of a build defect without damage to either recoater or part
SLM®500 Technical Specifications
Build Envelope (L x W x H):

500 x 280 x 365 mm
19.7 x 11 x 14 in
(reduced by substrate plate thickness)

3D Optics Configuration:

Twin (2x 400 W or 2x 700 W) IPG fiber laser

Quad (4x 400 W or 4x 700 W) IPG fiber laser

Build Rate:

up to 171 cm³/h

Variable Layer Thickness:

20 µm - 90 µm, more available on request

Minimum Feature Size:

150 µm

Beam Focus Diameter:

80 µm - 115 µm

Maximum Scan Speed:

10 m/s

Average Inert Gas Consumption Process:

16 l/min (argon)

Average Inert Gas Consumption Purging:

250 l/min (argon)

E-Connection / Power Input:

400 Volt 3NPE, 64 A, 50/60 Hz, 8-10 kW

Compressed Air Requirement / Consumption:

ISO 8573-1:2010 [1:4:1], 6 bar

Dimensions (L x W x H):

5200 mm x 2800 mm x 2700 mm

Dimensions (L x W x H)

6080 mm x 2530 mm x 2620 mm (incl. PSV & PRS)

Weight:

2400 kg excl. powder