3D Printing Solutions for Automotive
Accelerate Automotive industry product development with additive manufacturing. Leading automotive OEMs and Tier 1s build a more scalable on-demand, local-for-local supply chain of the future to get to market faster. Reduce cost while improving performance functionality with topology optimization. Tooling delayed? Bridge the gap between prototyping and serial production catering to volumes that would be costly and time consuming via SLM Solutions Technology.
SLM Solutions' expert application support helps to develop components optimized for Selective Laser Melting, from prototype to production. See below the numerous possibilities using SLM® technology for the automotive industry.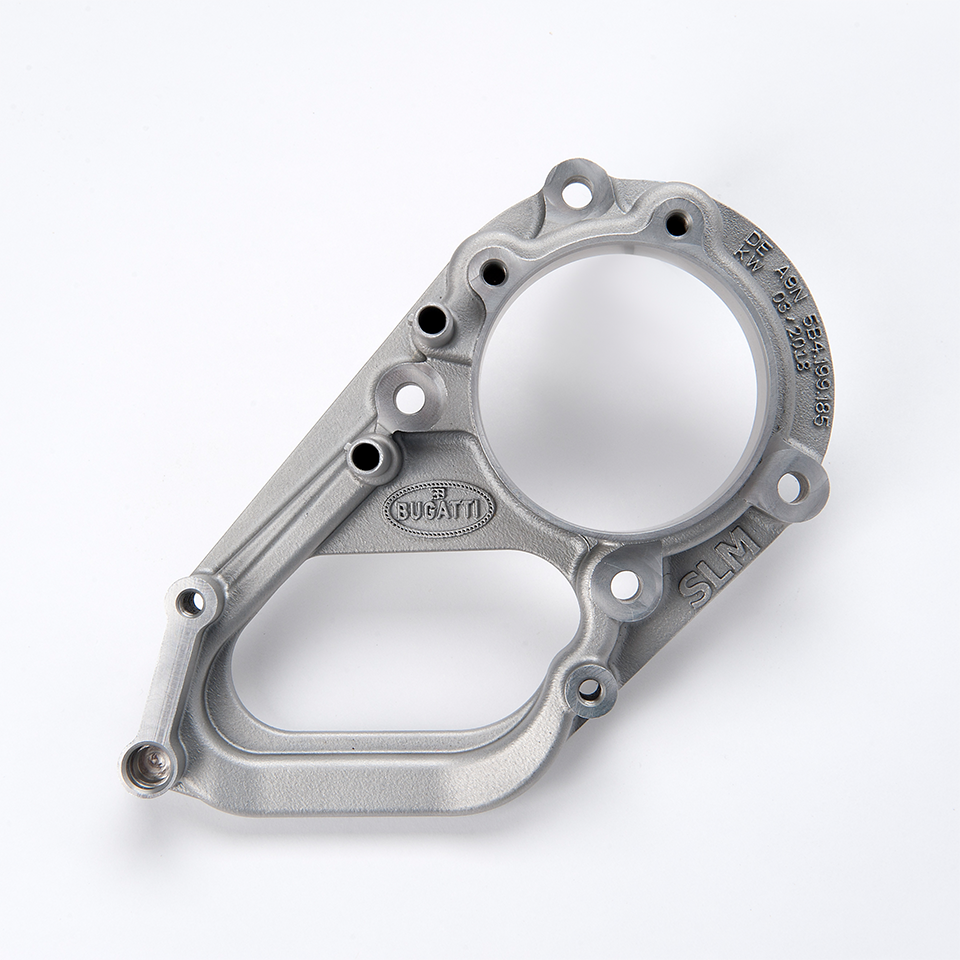 SUCCESS STORY
Bugatti® Active Heat Shield
Machine: SLM®280 Twin
Material: AlSi10Mg
Layer Thickness: 60µm
Build Time: 4 hr 4m per Unit
Installed in all vehicles since the delivery of the first Bugatti Chiron from the production facility in Molsheim, this part provides integrated water-cooling channels to serve as an active heat shield to the motor's electric pump. The complex geometry was produced at lower costs than with traditional methods.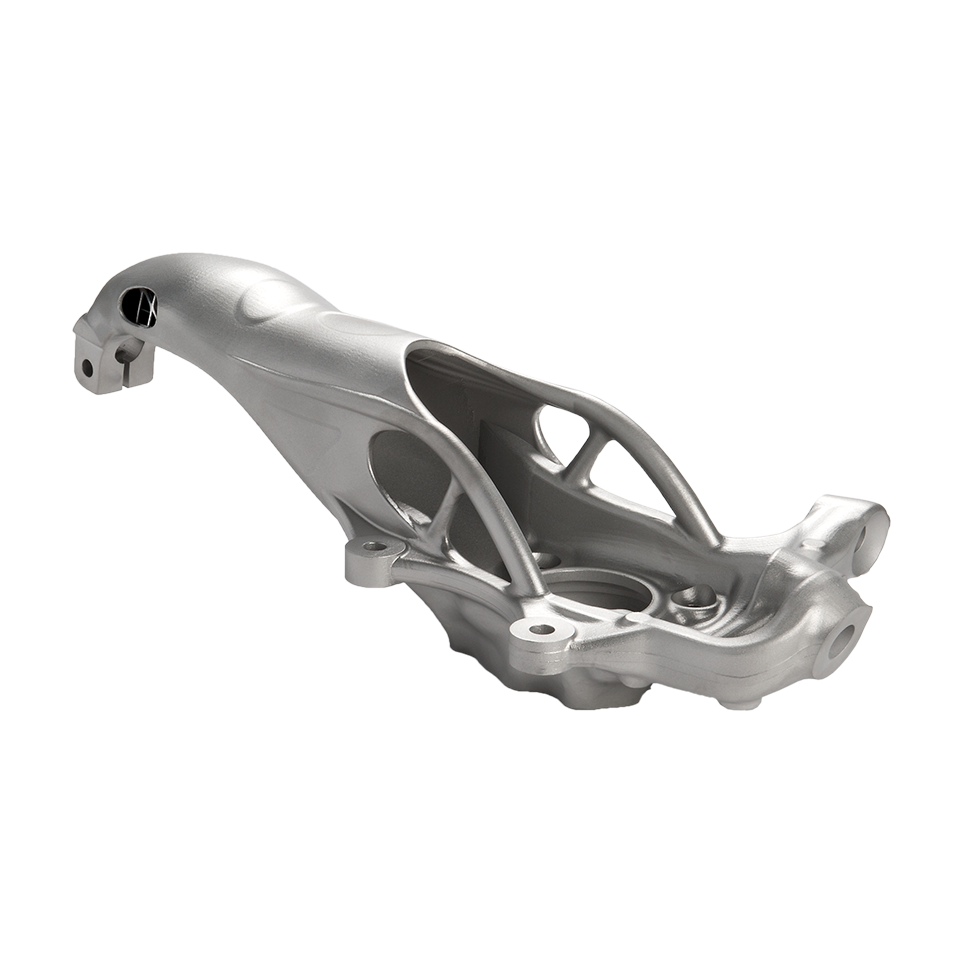 SUCCESS STORY
Steering Knuckle - Hirschvogel Tech Solutions
Machine: SLM®500 Quad
Material: AlSi10Mg
Layer Thickness: 60 µm
Build Time: 2d 7h 23m (Maximized Build Chamber, 1 Unit)
This part combines a high level of development expertise in lightweighting, as well as in the application of designs based on bionics, achieving a 40% weight saving in the neck area compared to the conventional forged part. Production requires few support structures leading to reduced post-processing effort.
SUCCESS STORY
Motor Housing - Lions Racing Team
Machine: SLM®280 Twin
Material: AlSi10Mg
Layer Thickness: 30µm
Build Time: 20h 1m (Maximized Build Chamber, 4 Units)
The Lions Racing Team of Braunschweig University of Technology additively manufactured a motor housing for an electric race car. The robust aluminum construction improves connection strength and cooling capacity while increasing performance in cooling capacity through additive design.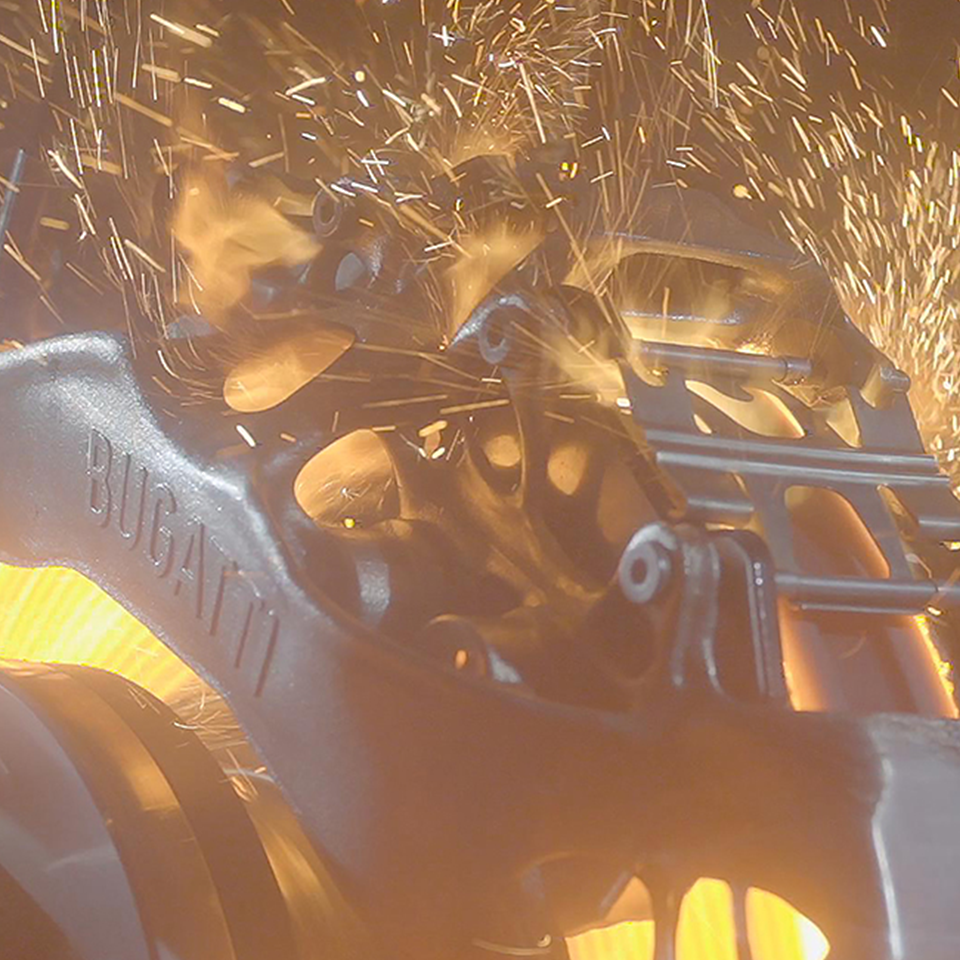 SUCCESS STORY
Bugatti® Brake Caliper
Machine: SLM®500
Material: Ti6AL4V
Sparks fly during the dynamic bench testing of this Bugatti brake caliper. Volumetrically this part is the largest functional titanium component built with selective laser melting. The additively produced metal part can cope with extreme strength, stiffness and temperature requirements at speeds. Caliper test showed tensile strength of 1,250 n/mm2 and material density over 99.7%. The part was manufactured with Fraunhofer IAPT (formerly Laser Zentrum Nord) and Bionic Production AG.
SLM® Material for Automotive Applications
SLM Solutions sells appropriate powder and parameter sets for the most common powders in the automotive industry:
Al-Based Alloys:

AlSI10Mg, ALSi7Mg and AlSi9Cu3

Ni-Based Alloys:

Inc. 625

Fe-based Alloys: 1.2709, 316L (1.4404)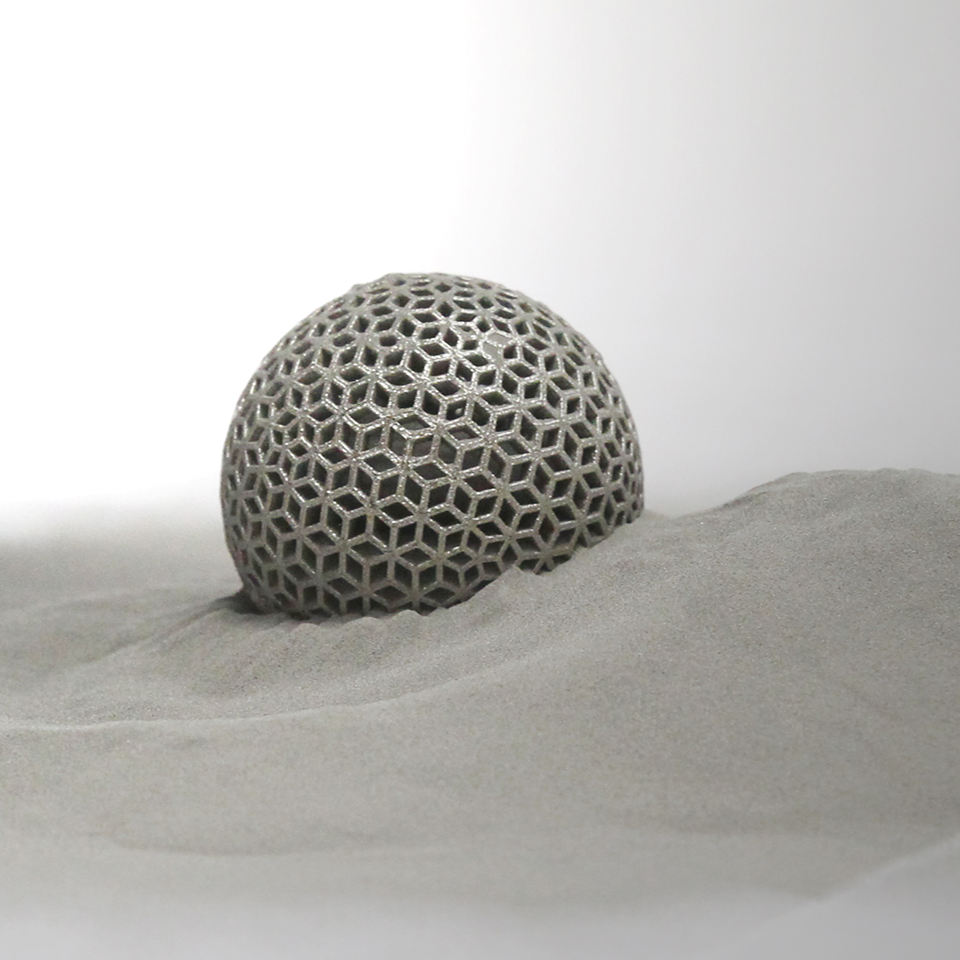 Selective Laser Melting Solutions for Automotive Applications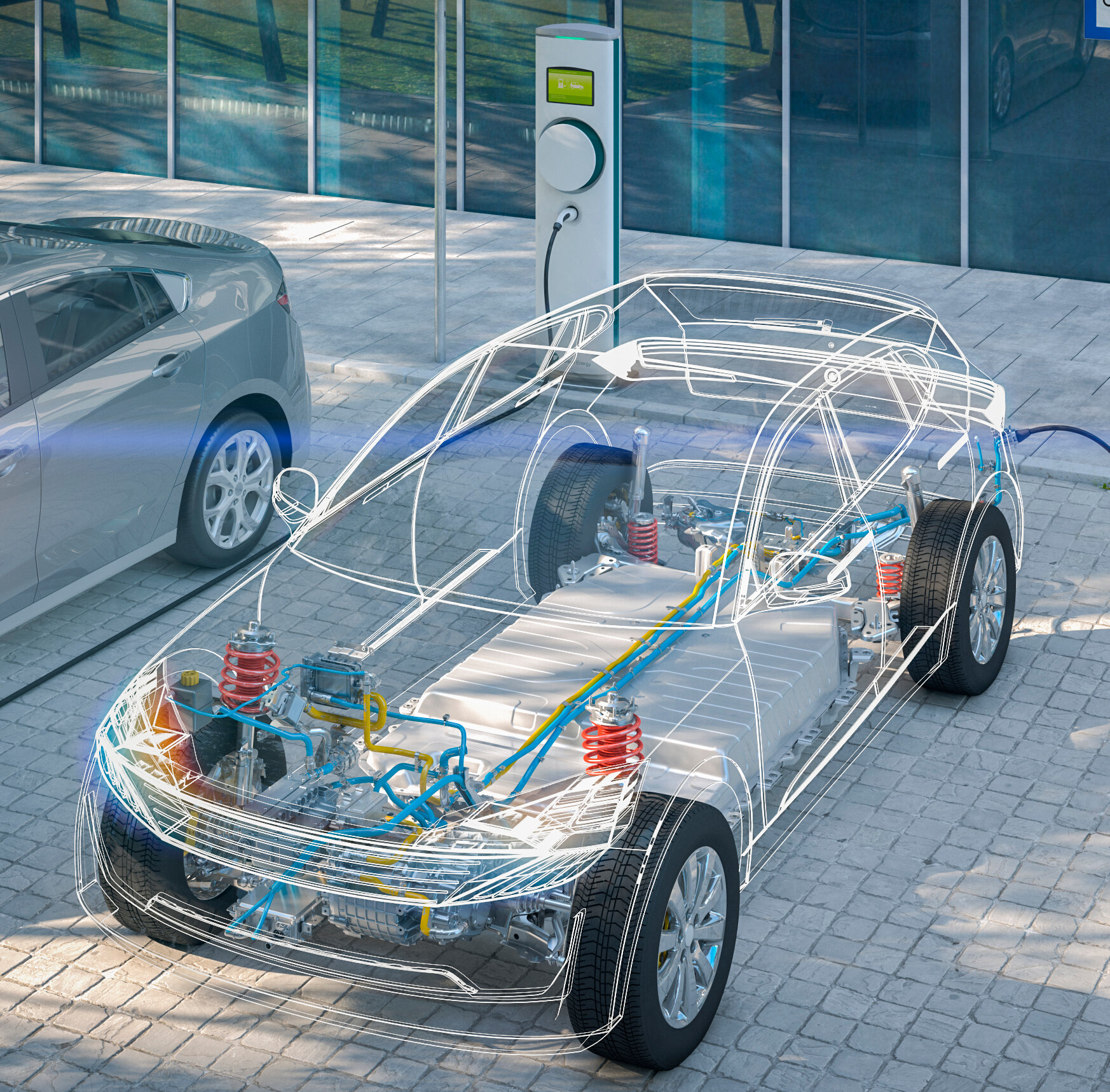 Quality Standards for Automotive Industry
SLM Solutions is here to provide machine systems that fulfill industrial safety standards, and help automotive manufacturers to certify their AM process according the automotive QS standard, like IATF 16949. Allow us to share our knowledge with you to boost your metal additive manufacturing production, contact us today!