Partner with SLM Solutions
SLM Solutions takes a vested interest in your company's long-term success with metal AM, providing support and knowledge-sharing that elevates use of the technology to the next level. Choosing the right technology is critical, but forging partnerships with the right AM provider is the fastest path to success. Partner with SLM Solutions.
The Global Services & Solutions team is the preferred partner of our customer base to ensure AM-based production output in time and quality to the lowest possible part costs meeting the RoI target.
We provide customer-scalable solutions all along the entire customer's journey from their Business Case over Pre-Delivery, Initial Operation, Low Rate Initial Production to Full Rate Production phase. We enable customer success, which is defined by their efficient and effective production lines (on top of the singular SLM® machine performance).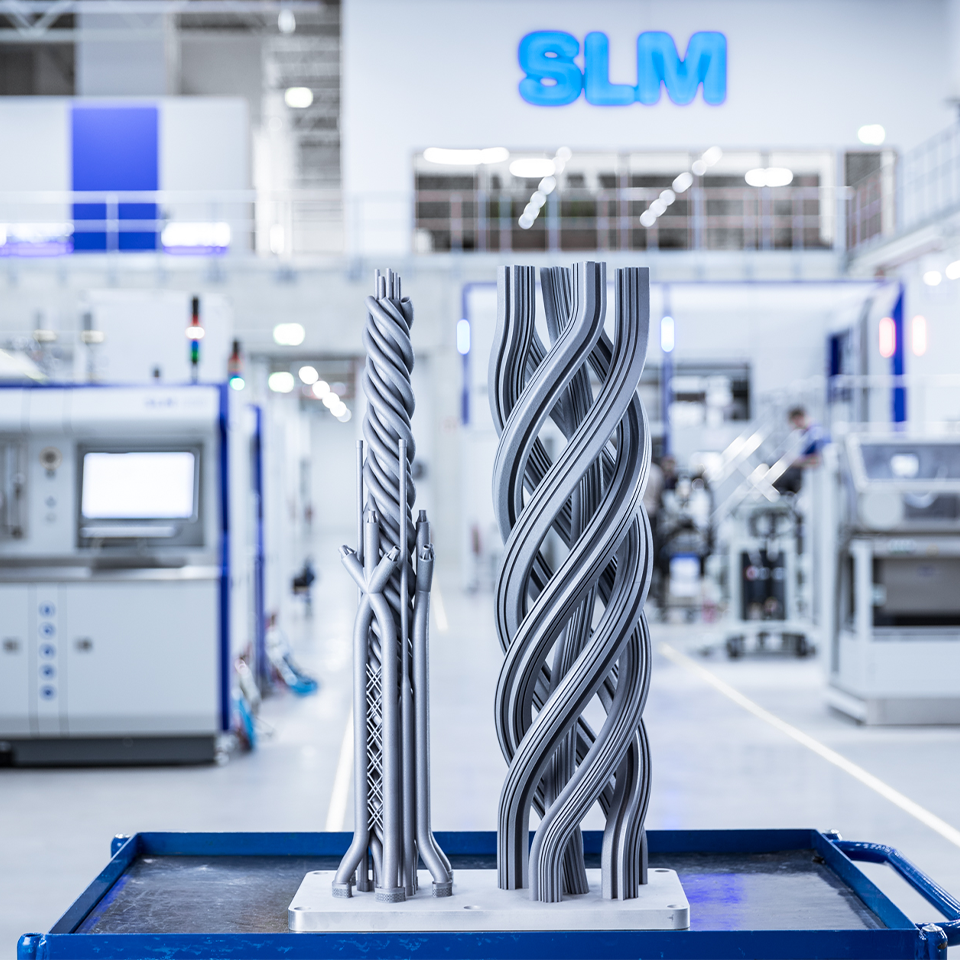 Benchmark Production
A physical 3D-printed part is the most compelling example to showcase the quality of SLM® technology. Additionally, our application engineering team is ready to discuss the different perspectives of process parameters, part design and powder qualification to find an individual solution to help you achieve your additive manufacturing goals.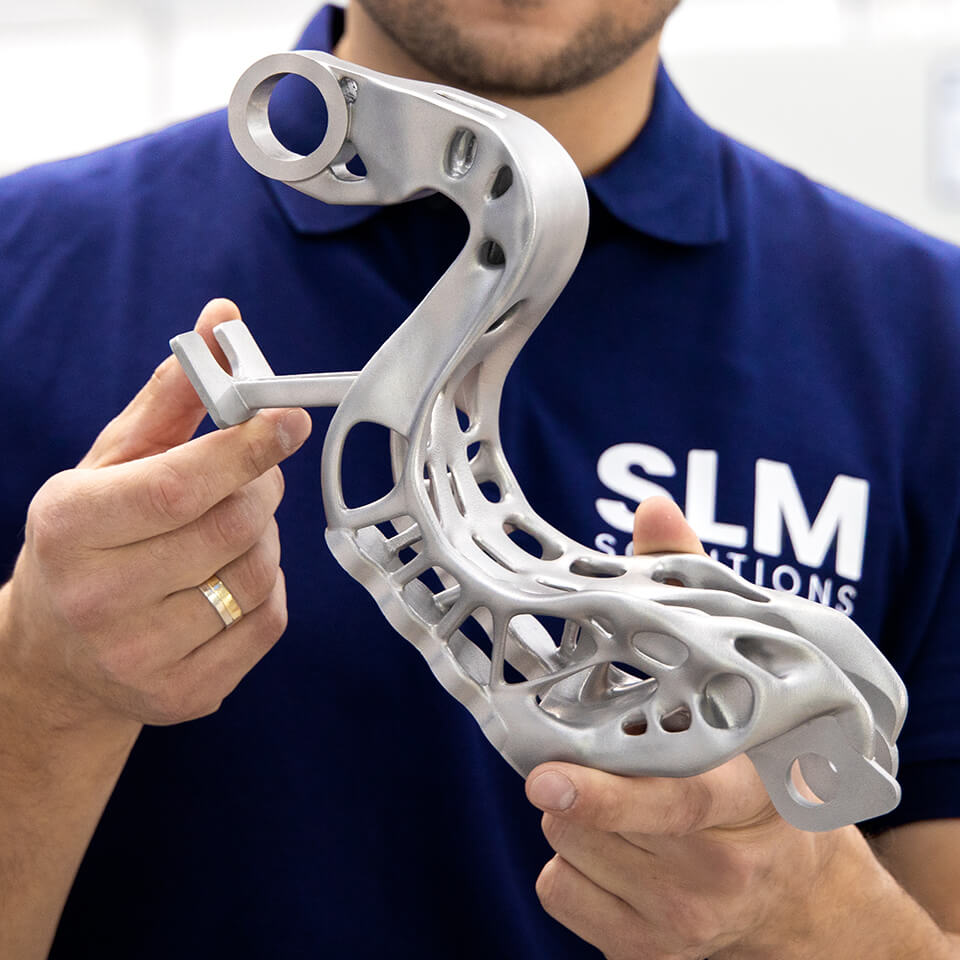 Production Service
SLM Solutions has established numerous partnerships with qualified Additive Service Centers all over the world. We will assist you in finding the right service provider for your part production. Additionally, if you are interested in part production as a jobshop we are happy to share our long-term experience with you!
Consulting
As pioneers of selective laser melting technology we are very experienced in metal additive manufacturing. Take advantage of our knowledge experts to discuss best practices in AM component design, part production and factory concept.
Reduce the learning curve for your team, taking advantage of our knowledge experts and schedule a custom training session. We can work with you at one of our Application Centers, or at your facility hands-on with your machines. We will create an individualized training plan that meets your needs and increases your success with selective laser melting.
Machine Services & Consumables
SLM Solutions has experienced Field Service Engineers around the world ready to ensure your system stays up and running at peak performance. From troubleshooting and repairs to preventative maintenance visits and remote support, our service department offers help when you need it. Service contracts are available for systems coming out of warranty including preventative maintenance visits from our field service engineers, as well as support and upgrades with the option to include spare parts past your warranty. You can choose from Basic, Classic or Total Care.
For more information on the different packages, contact us today.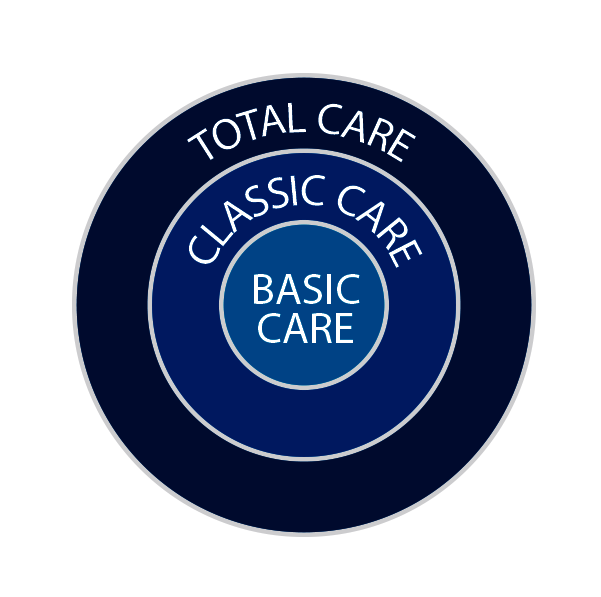 We visit your installation site to check connections, building services, climatic conditions and access.
We care about the installation of your machine ensuring an optimal environment and commissioning.
After the installation of a machine we will conduct different acceptance tests, standardized or individual.
We offer maintenance services to meet individual certifications in different industries.
​​​​​​We offer a Support Hotline for EMEA.
Remote Service with a direct connection to the your machine is available to ensure technical support in each situation.
Our warehouses stock spare & wear parts, many ready to ship same-day
Our warehouse stocks all SLM® machine consumables such as filters and recoaters. We also stock accessories like powder bottles, the build plate handling device and more.
Retrofitting of technological innovations and system options for older SLM® machines
SLM Solutions provides a varity of powders and developed a specification and supply chain for a range of approved metal powders that ensure SLM® Systems produce components of consistently high quality time after time.
SLM Solutions makes it possible and practical to keep your business competitive and your equipment on the cutting edge. Paying for your selective laser melting equipment with fixed, monthly payments* allows you to preserve capital for other investments, and offers many additional benefits that make good business sense.
Your Benefits
Improved cash-flow management
Customized solutions that support your business goals
Flexible terms and payment plans aligned with your budget
Mid-term upgrades and add-ons to help protect against obsolescence
End-of-lease options that accommodate changing business plans
Master lease agreements to allow for growth and expansion
Ability to bundle 100% of equipment, delivery, installation and maintenance fees under one contract
Potential tax benefits
*Financial services are available in selected markets only. Please contact us for your individual offer.