Additive Manufacturing for Healthcare
Medical device manufacturers are increasingly adopting metal additive manufacturing technology to produce a wide range of medical devices and dental prostheses. Selective Laser Melting is the ideal production technique to integrate function into medical device components, for example, printing surgical implants with lattice structures for enhanced osseointegration and reduced stress shielding. Designs optimized for the SLM® process, and those custom to patients' anatomy, often create complex bionic geometries which can only be efficiently produced with Selective Laser Melting. SLM® technology provides productivity and cost advantages to users, compared to conventional manufacturing processes such as casting and machining.
Whether you are making one or many, experience tailored patient care with AM – we help ensure your success with metal additive manufacturing. Find out more about the numerous manufacturing possibilities using SLM® technology in the healthcare industry below.
SUCCESS STORY
Acetabular Cups With Integrated Lattice Structure
Machine: SLM®280
Material: Ti6Al4V
Layer Thickness: 60µm
Build Time: 15h (Maximized Build Chamber, 34 Units)
34 acetabular cups (Ø44mm) can be placed on the build plate of the SLM®280, which equates to a build time of 30 minutes per part. The porous structure on the exterior surface facilitates osseointegration. SLM® systems are able to achieve the fine details needed across the porous geometry for optimal connection between the implant and the bone to encourage long-term stability of the implant. Selective Laser Melting enables the user to control the design of the tunable lattice structure. This level of control cannot be matched by traditional plasma spray coating processes.
SUCCESS STORY
Patient-Matched Maxillofacial Implants
Machine: SLM®125
Material: Ti Gd. II & Ti6Al4V
Layer Thickness: 30µm
These maxillofacial implants are designed and produced specific to the patient's anatomy, on the basis of the patient's CT-scan images. They enable a more efficient surgical procedure, achieving functional and cosmetic restoration. The production of patient-matched and custom CMF implants by Selective Laser Melting is more efficient and more economical compared to traditional CNC-milling techniques.
SLM® Materials for Healthcare Applications
SLM Solutions offers a wide range of qualified metal powders for use on our selective laser melting systems and commonly utilized in the healthcare industry. All materials provided by SLM Solutions are qualified for their chemistry, spherical structure, particle size distribution, dryness and flowability. We offer validated process parameters for all biomaterials on all our machines.
Ti-Based Alloys: Ti6Al4V Gd. 23, T

i (Grade 2)

Co-Based Alloys: CoCr28Mo6, SLM® MediDent
Stainless Steel:

316L (1.4404), 17-4PH (1.4542)
Other biomaterials are available on request.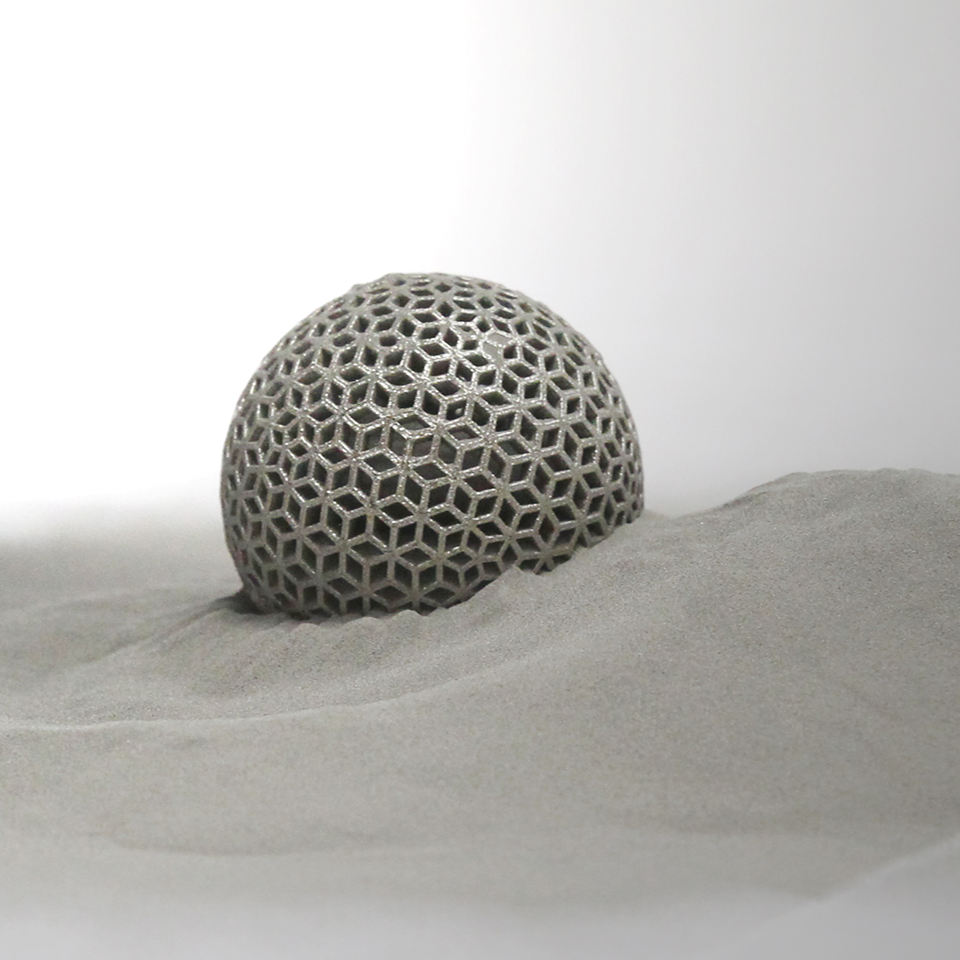 Selective Laser Melting Solutions for Healthcare Applications
Quality Standards for Healthcare Industry
We are experts when it comes to qualifying metal parts on our machines, and we are ready to help you each stage of the process. SLM Solutions supports healthcare projects with relevant documentation, certificates, pFMEAs, parameters, powders, and more. Allow us to share our knowledge with you to boost your metal additive manufacturing production, contact us today!