SLM Solutions and Assembrix: Pioneering Secure Remote Printing and Forging Ahead in Their Collaborative Journey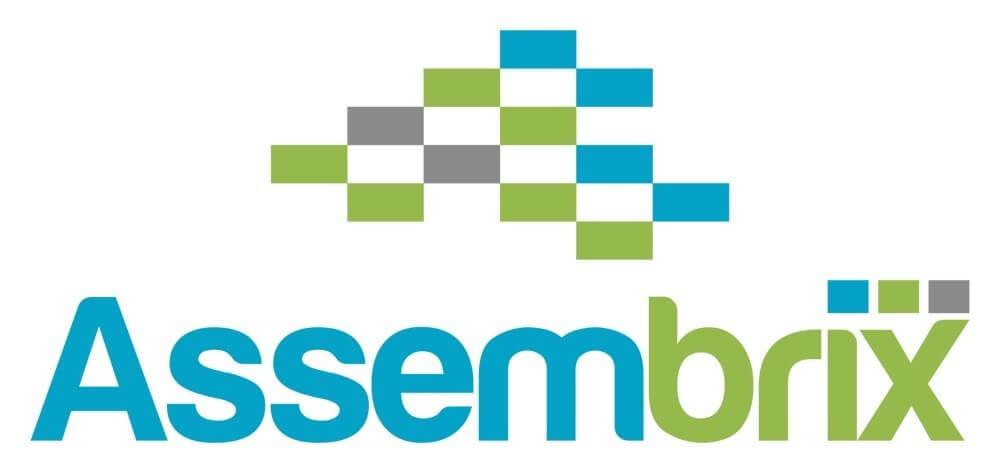 Lübeck, Germany,30th of May 2023 - SLM Solutions, a trailblazer in additive manufacturing technology, and Assembrix, a leading provider of 3D printing software, celebrate remarkable progress in secure remote printing. Building upon the successful integration of Assembrix VMS™ software into SLM Solutions' machines, both companies are now embarking on the next phase to ensure enhanced safety and full protection of customers' intellectual property (IP). This is made possible through the utilization of state-of-the-art blockchain and encryption technologies. Together, they are committed to further strengthening their integrated solution, aiming for industrial-scale availability. Notably, Nanyang Polytechnic's Additive Manufacturing Innovation Centre has already embraced this technology, allowing learners to gain hands-on experience developing innovative solutions for the industry.
Zaw Hlwan Moe, Manager at Nanyang Polytechnic's School of Engineering, shares his enthusiasm: "By leveraging secure cloud-based solutions, more manufacturing companies can explore remote arrangements while upholding the highest quality control standards. Technological advancements like these can significantly boost productivity in the additive manufacturing industry."
Assembrix has introduced a revolutionary cloud-based platform that virtualizes 3D industrial printing. Its Virtual Manufacturing Space platform (VMS) simplifies and secures the entire additive manufacturing process, from the initial part model to the verified physical part and beyond. Lior Polak, CEO of Assembrix, elaborates: "With the increasing demand for secure distributed manufacturing solutions, the 'Assembrix inside' integration with SLM Solutions sets the new standard, providing the most secure solution available. It brings substantial value to manufacturers worldwide, reducing costs and mitigating risks."
A new era of secure remote additive manufacturing has dawned thanks to the seamless integration of SLM Solutions' metal printers with Assembrix software. Customers can now embrace remote printing without any concerns about the safety of their intellectual property. The next phase of this joint project aims to deliver industrial-scale solutions.
Nicolas Lemaire, Software Product Manager at SLM Solutions, highlights the benefits of this fruitful collaboration: "The productive partnership between SLM Solutions and Assembrix empowers customers to fully leverage secure remote printing processes, supporting their distributed manufacturing strategies. It enhances SLM Solutions' growing software and service solution portfolio, establishing itself as the leading additive manufacturing technology in the market."
About Assembrix
Assembrix developed a cloud-based platform that virtualizes 3D industrial printing. Its Virtual Manufacturing Space platform ("VMS") enables a simpler, more efficient, and secured production process by overseeing the entire additive manufacturing thread, from the initial part model to the verified physical part and beyond. VMS enables multiple in-house users or external clients to monitor, allocate and manage their entire manufacturing space in a fully automated and self-controlled process, whether made up of single or aggregated and distributed 3D printers, thereby optimizing the utilization of all 3D printing resources and improving the ROI. Assembrix partners with printer manufacturers by connecting their machines to its VMS platform and providing its customers with full management and control over their operation within a networked and dynamic supply chain.
About SLM Solutions

SLM Solutions is a global provider of integrated metal additive manufacturing solutions. Leading the industry since its inception, it continues to drive the future of metal AM in every major industry with its customers' long-term success at its core. SLM Solutions is home to the world's fastest metal additive manufacturing machines boasting up to 12 lasers and enabling build rates of up to 1000ccm/h. With a portfolio of systems to suit every customer's needs, along with its team of experts closely collaborating at every stage of the process, SLM Solutions leads the way in return on investment with maximum efficiency, productivity, and profitability. SLM Solutions believes that additive manufacturing is the future of manufacturing and has the desire and capability to take its customers there – right now.
SLM Solutions is a publicly-traded Company headquartered in Germany, with offices in Canada, China, France, India, Italy, Japan, Singapore, South Korea, and the United States.

Further information is available on www.slm-solutions.com