Addictive Additive: Blog
Our blog carves out a place for stories that connect with AM's big future.
In The Limelight | Benjamin Haas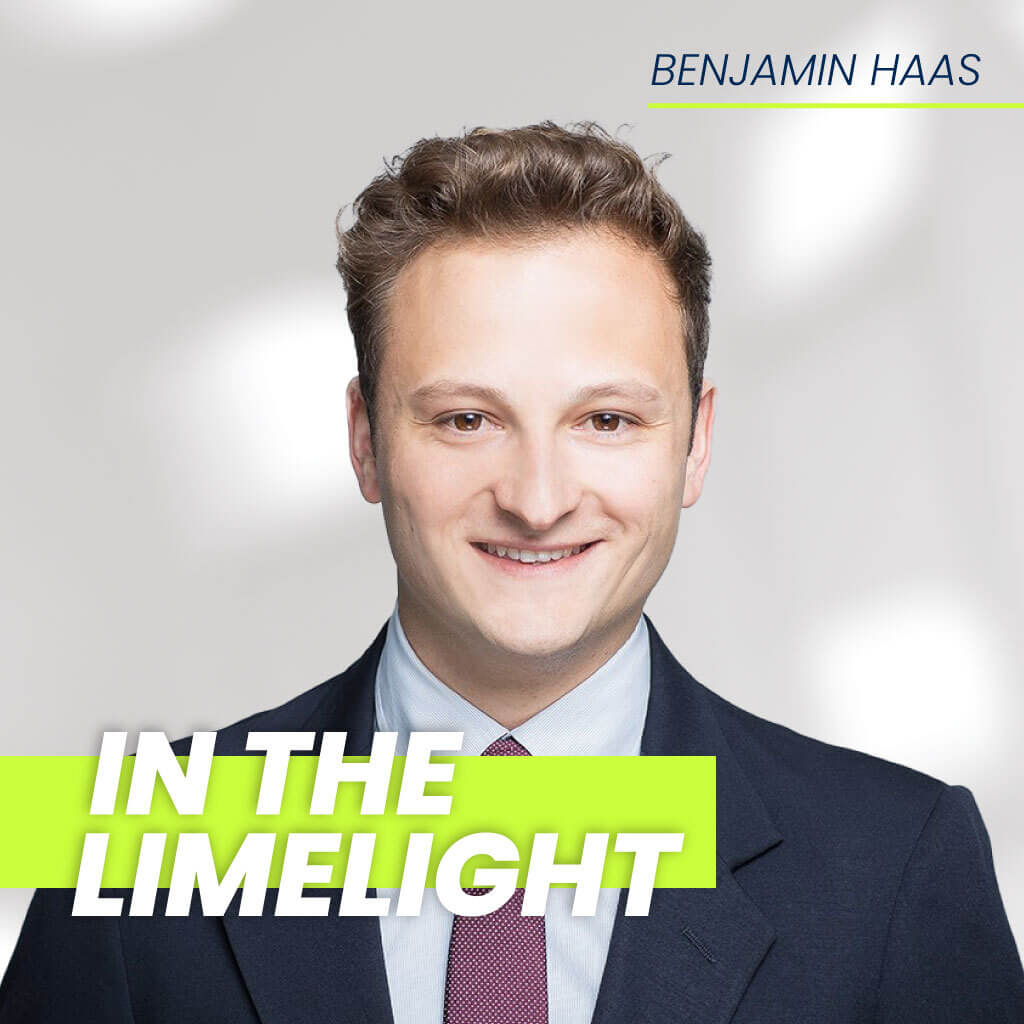 Welcome to In The Limelight, where we introduce you to some of our team. While you may recognize their names, we wanted to go a bit deeper and let them provide some insight into the world of additive through their unique perspective.
Meet Benjamin Haas, Product Manager for Materials and Parameters at SLM Solutions. We caught up with him to learn more about his role and what he values most about working at SLM.
On what his day to day looks like…
Identifying market needs for new materials, ensuring that engineering can work properly, and that their work ends up in the hands of our customers in the right way at the right time.
On speaking "engineer"…
I work very closely with our material engineers. Thanks to my studies, which focused on material science, I am able to speak their language, whereas others often have a hard time with that.
On AM never standing still…
AM is an incredible tool! People with the right set of skills and mindset can do fascinating things that amaze even us. Every day, we are learning new things about AM while never standing still, not even for a second, but always pushing the limits even further.
On the rise of an entire AM ecosystem…
Not just the technology itself is an enabler for a more sustainable future, but the entire AM ecosystem is as well. It's fascinating how a manufacturing process creates a whole new set of accessories, such as new materials, new software solutions, post-processing tools, etc. This shows that AM is on its way to becoming the standard for industrial manufacturing – combined with fresh thoughts from sharp minds who want to challenge the status quo of how we build things.
On combining bold and simple…
We are able to combine bold and crazy with quiet and calm, taking simple ideas and turning them into something useful for our products and, therefore, our customers. Continuous improvement is more than just a methodology for us. Combined with a remarkable team spirit, we push ourselves beyond what is possible.
On a more practical and peaceful future…
The future innovation I really hope for is a device that automatically irons and folds your clothes! On a more serious note, I think that the way we as a global community live and work together needs to change. AM can actually play a role in that, e.g. as part of smart factories producing components for the mobility of the future.
On why he still pinches himself sometimes…
I still cannot believe sometimes that I actually know people from companies that I admired as a child.
On what he values most at SLM…
It is really an open-minded company and ideas are very welcome. Everyone who has something to say will be heard. I really appreciate that new colleagues are treated in the same way as more experienced team members.
On SLM in a nutshell…
Impossible is nothing – just do it.
On how we end our toasts at SLM Solutions…
Here's to the crazy ones!