SLM Solutions Announces Strategic Channel Partnership with Walter Meier in Switzerland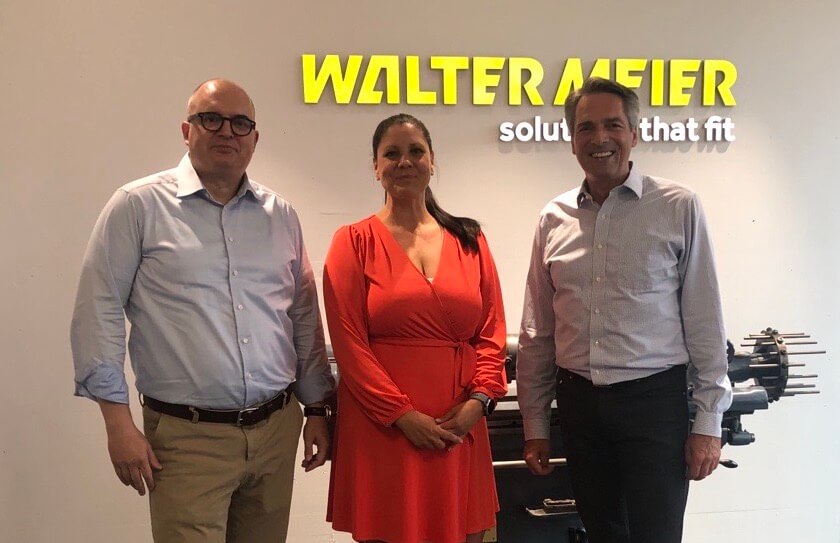 Lübeck, Germany 25th of July 2023 – SLM Solutions, a leading provider of metal-based additive manufacturing technology, is delighted to announce its strategic channel partnership with Swiss manufacturing technology powerhouse, Walter Meier.
This new partnership aims to leverage the innovative potential of additive manufacturing, further broadening the horizons of parts production within Switzerland's robust manufacturing sector. Walter Meier's extensive experience in the industry, coupled with SLM Solutions' cutting-edge 3D printing technology, will unlock new applications and design possibilities across a range of sectors, including watchmaking, medical technology, aerospace, mechanical engineering, and the automotive industry.
"The collaboration with SLM Solutions opens up new opportunities to offer our customers tailor-made solutions for the challenges of tomorrow," says Jan ten Pas, CEO of Walter Meier. "Together, we will redefine the limits of manufacturing."
SLM Solutions sees this partnership as a pivotal step in its ongoing mission to drive the evolution of manufacturing processes worldwide. By joining forces with Walter Meier, SLM Solutions affirms its commitment to fostering innovation and advancing the capabilities of additive manufacturing, especially in high-precision industries prevalent in Switzerland.
"With Walter Meier as an established partner in manufacturing technology, the process can open up new applications and design possibilities," states an SLM Solutions representative. "This partnership is a testament to our shared commitment to driving innovation and setting new standards for manufacturing capabilities."
To learn more about SLM Solutions and its recent partnership with Walter Meier, please visit www.waltermeier.solutions
About Walter Meier
Walter Meier (Machining Solutions) Ltd. is a leading provider of innovative manufacturing solutions in Switzerland. Since 1937, we have been providing our customers with customized and efficient solutions to optimize their manufacturing processes and increase their competitiveness. As a general contractor, we offer consulting, state-of-the-art machinery, customized automation and first-class service. With our expertise in application and engineering, we develop innovative solutions that meet the highest quality standards. Whether in watchmaking, medtech or general engineering - we deliver specialized solutions for efficient production processes and support you with expertise and commitment.


About SLM Solutions

SLM Solutions is a global provider of integrated metal additive manufacturing solutions. Leading the industry since its inception, it continues to drive the future of metal AM in every major industry with its customers' long-term success at its core. SLM Solutions is home to the world's fastest metal additive manufacturing machines boasting up to 12 lasers and enabling build rates of up to 1000ccm/h. With a portfolio of systems to suit every customer's needs, along with its team of experts closely collaborating at every stage of the process, SLM Solutions leads the way in return on investment with maximum efficiency, productivity, and profitability. SLM Solutions believes that additive manufacturing is the future of manufacturing and has the desire and capability to take its customers there – right now.
SLM Solutions is a publicly-traded Company headquartered in Germany, with offices in Canada, China, France, India, Italy, Japan, Singapore, South Korea, and the United States.
Further information is available on www.slm-solutions.com