Industrial Metal Additive Manufacturing Machines
SLM®125
The SLM®125 is ideal for a variety of users, from rapid prototyping and low volume manufacturing to qualified series production and R&D.
125 x 125 x 125 mm build envelope
Single laser
Multi-material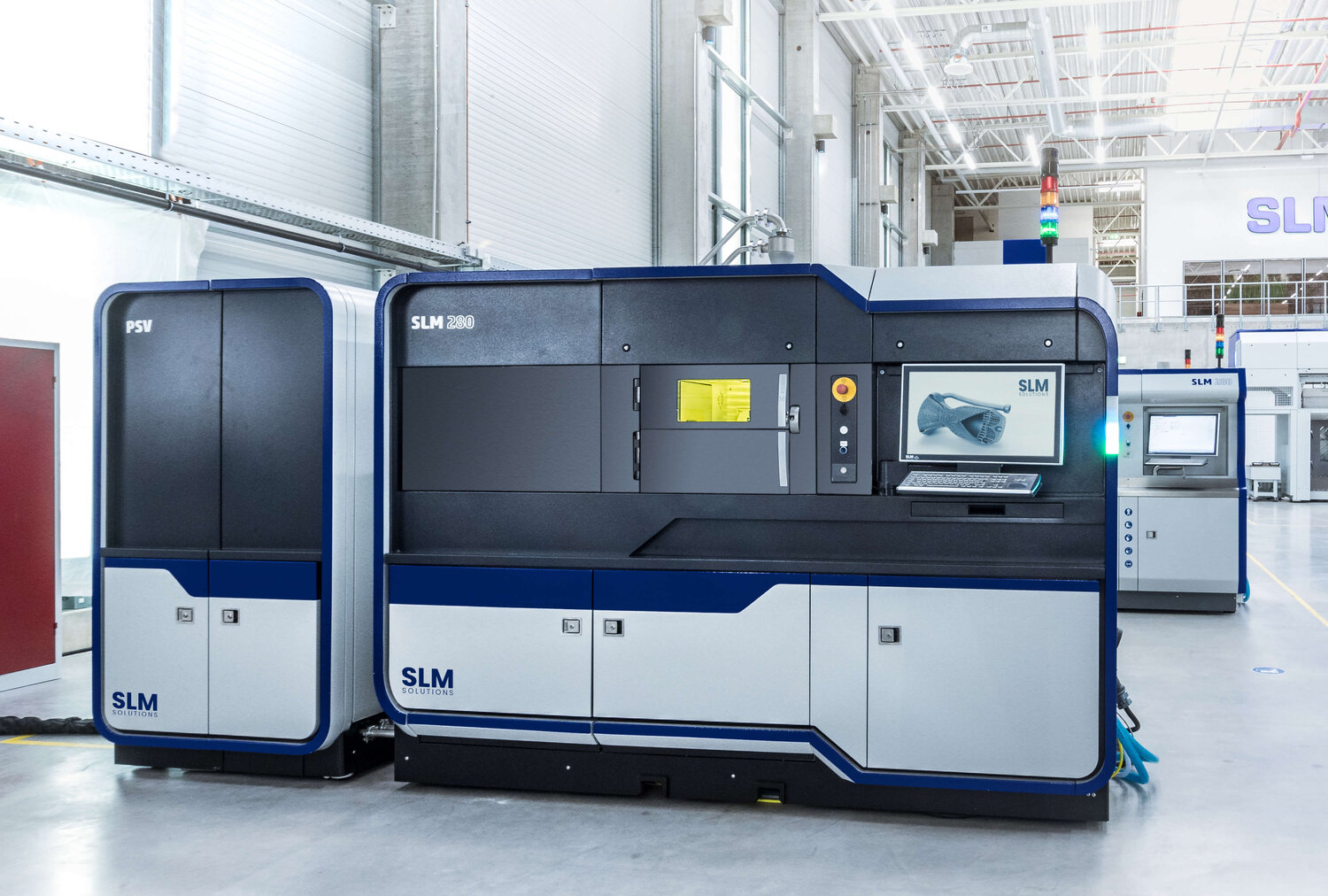 SLM®280 Production Series
Featuring multiple lasers, closed-loop powder handling and upgraded process control ideal for demanding applications requiring high productivity.
280 x 280 x 365 mm build envelope
Multi-laser (twin)
Dedicated material
Automated powder handling
Permanent filter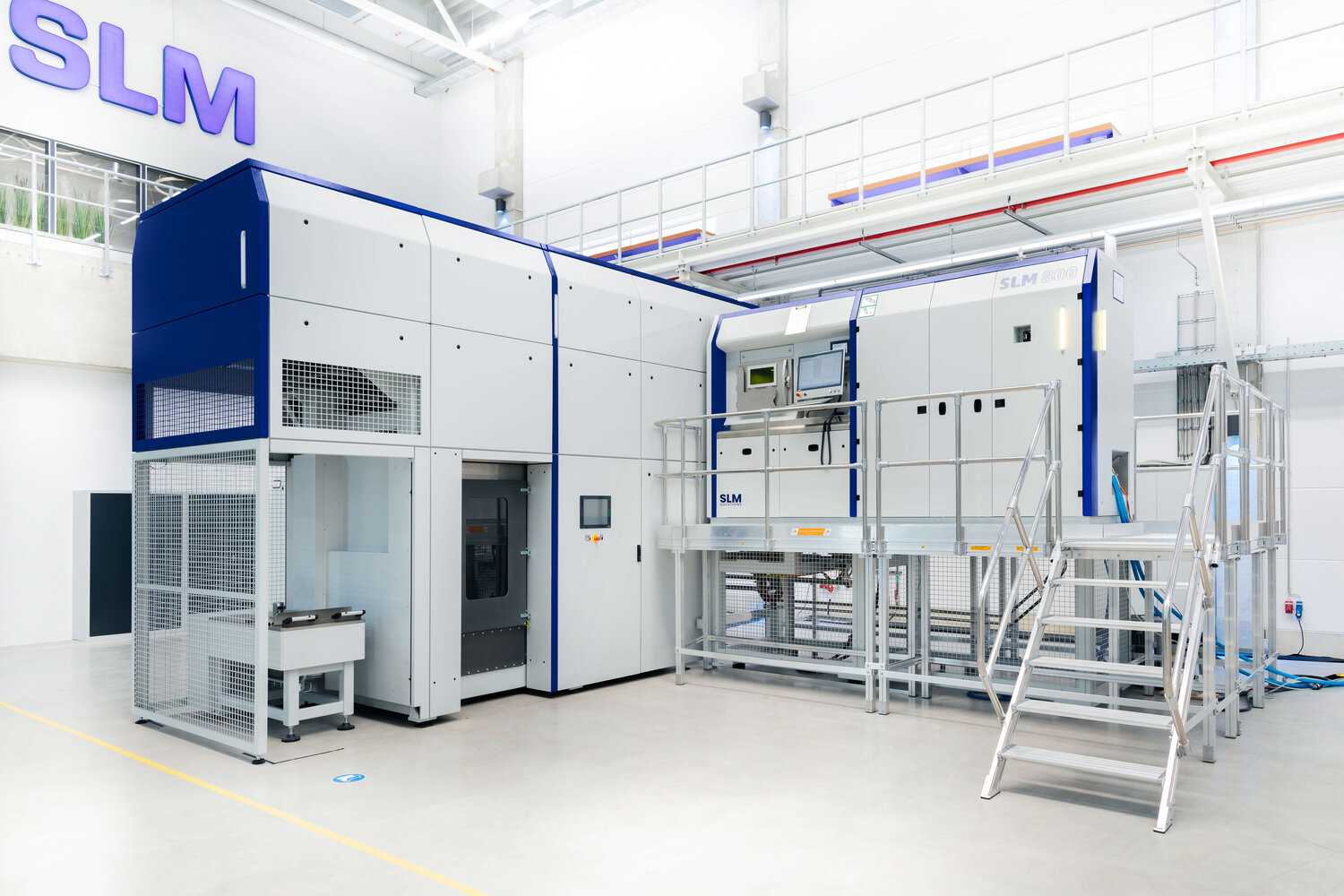 SLM®800
The SLM®800 features an extended z-axis for large-scale production and the ability to connect multiple machines via the SLM HUB® opens new possibilities for serial production.
500 x 280 x 850 mm build envelope
Multi-laser (quad)
Permanent filter
Multi-machine set-up
SLM HUB® automated cylinder handling and powder management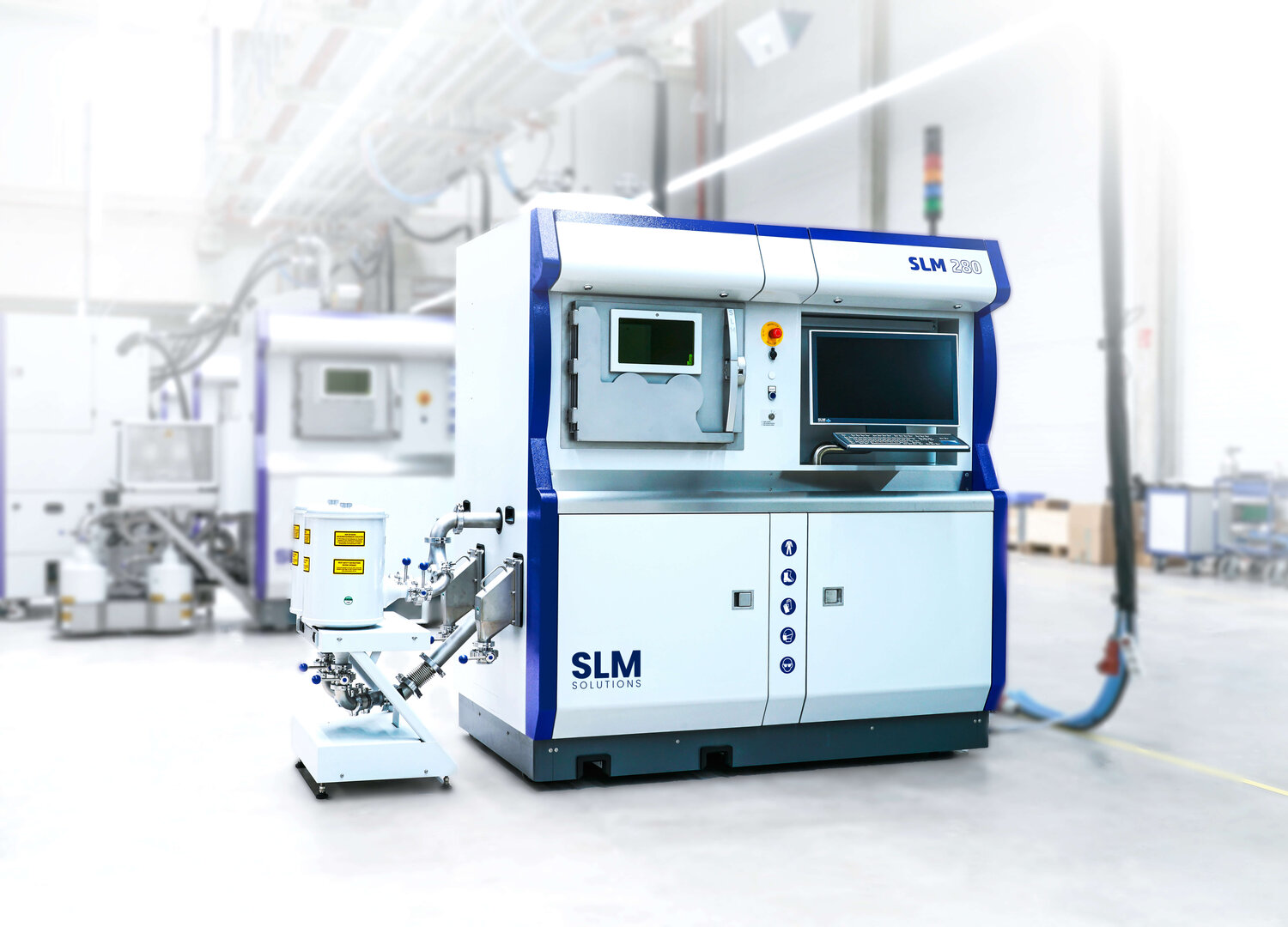 SLM®280 2.0
Metal 3D printing with multiple lasers and closed-loop powder handling. The SLM®280 2.0 is ideal for medium to high volume metal additive manufacturing part production and prototypes.
280 x 280 x 365 mm build envelope
Multi-laser (twin)
Multi-material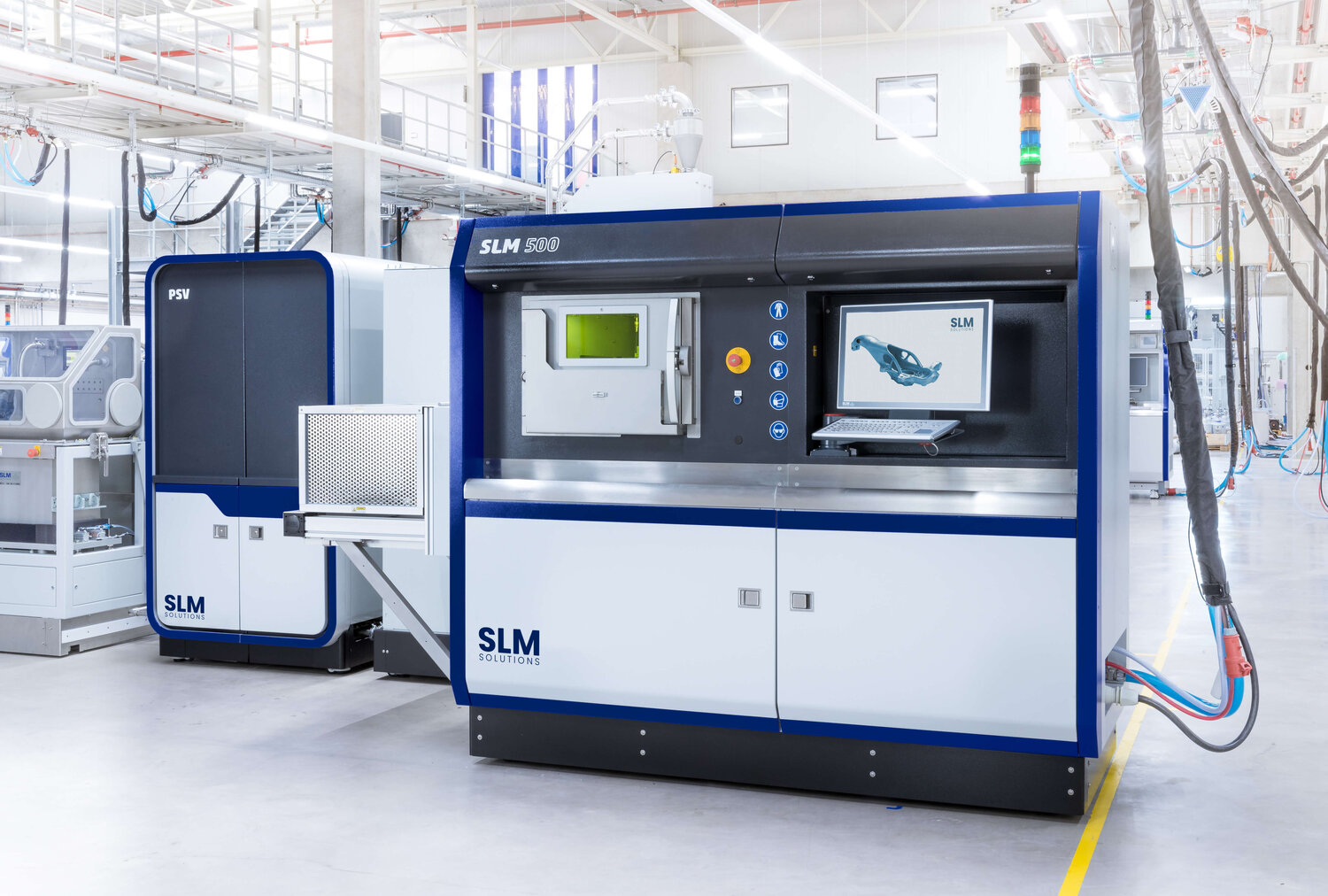 SLM®500
The first quad-laser metal system on the market, SLM®500 can integrate lasers independently or in parallel to increase build rates by 90% over twin laser configurations.
500 x 280 x 365 mm build envelope
Multi-laser (twin or quad)
Dedicated material
Automated powder handling
Turnkey system includes part removal station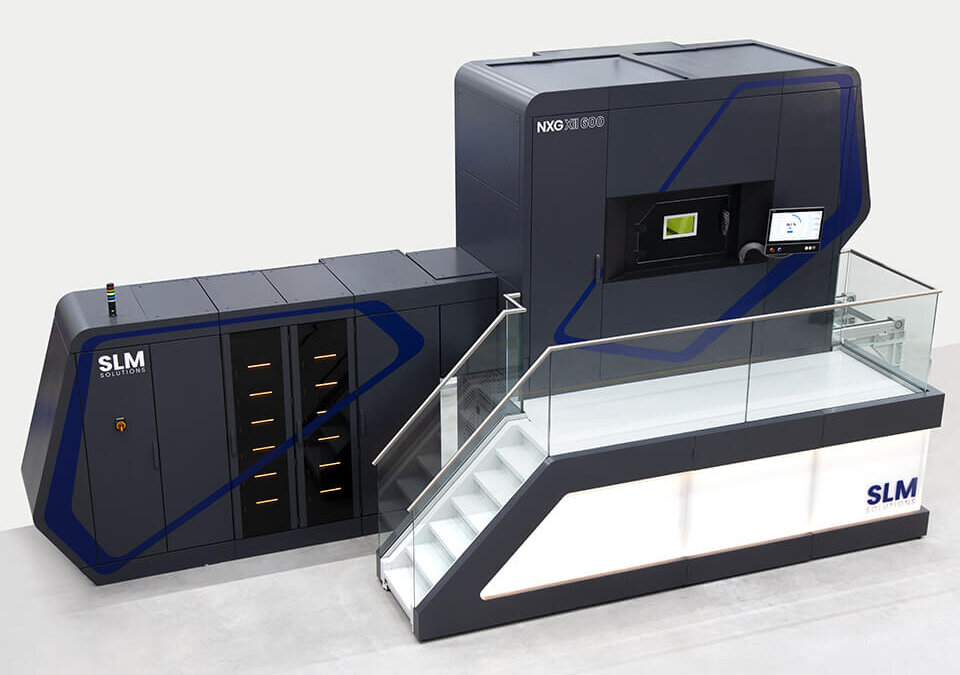 NXG XII 600
A new chapter of Industrialization of AM
SLM Solutions Machines Are:
Productive
We were the first manufacturer to offer overlapping multi-laser machines and continue to hold exclusive patents on our overlap stitching strategy, gas flow, and bi-directional re-coating system. These features make SLM Solutions' systems the most productive selective laser melting machines on the market.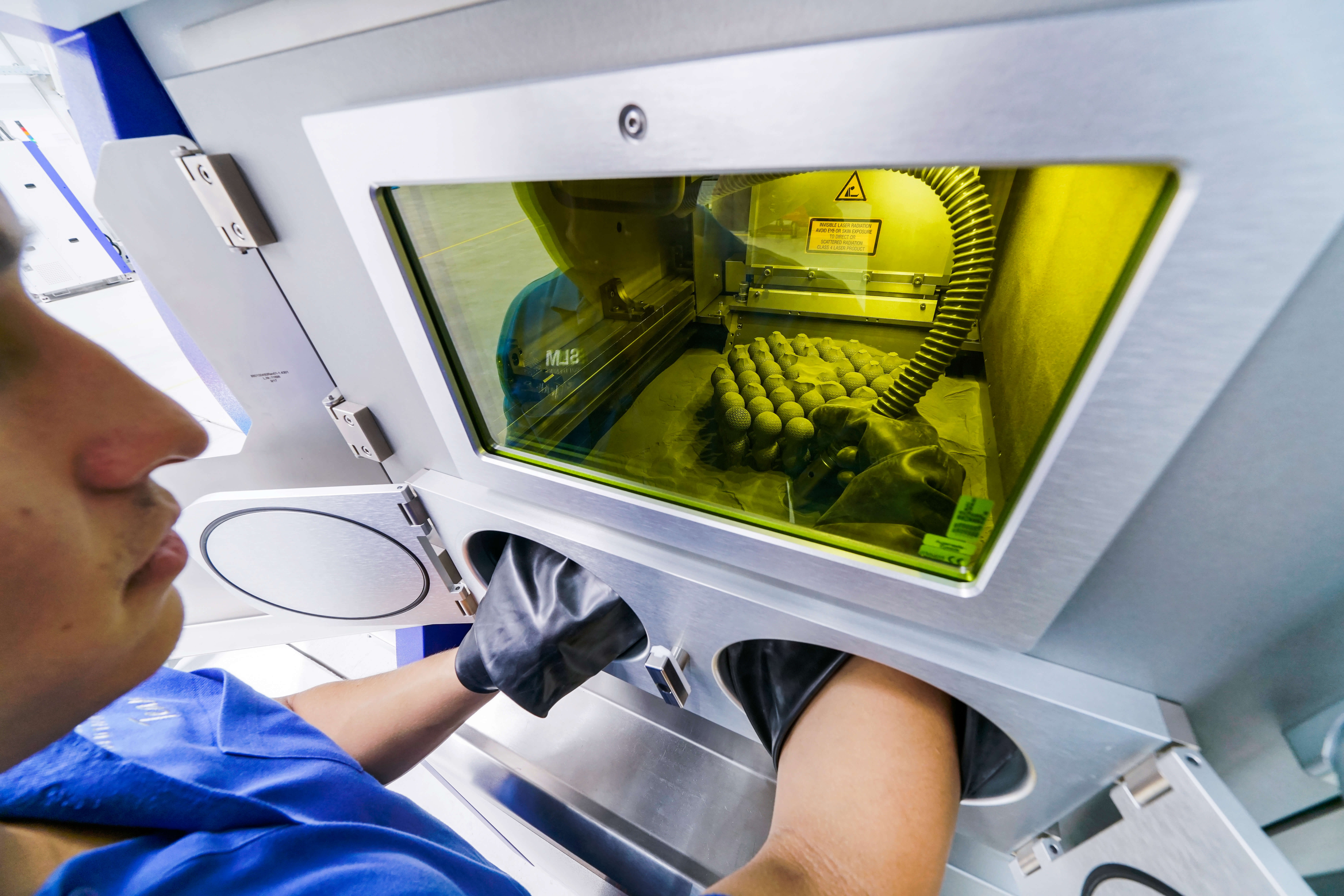 Safe
SLM Solutions machines are designed with the operator in mind. SLM® machines operate a closed-loop environment under an inert atmoshphere. Door-integrated glove boxes on all machines eliminate direct contact of powder by operators and the minimization of powder handling outside an inert atmosphere maintains powder quality. SLM Solutions holistic powderhandling approach also implements a double-valve system on all powder bottles and hoppers to ensure the complete separation of operator and exposed powder.
Open
The secret to SLM Solutions' success in supporting so many industries is our open architecture platform. Open architecture puts you in control to customize SLM® machines to fit your metal AM application.
Powder Variability - You are free to choose your powder in all machines. SLM Solutions carries a variety of metal alloy powder but our machines also allow you to use powder from your favorite supplier for maximum flexibility.
Open Process Parameters - Like any metal AM machine, SLM® machines come ready to print with standard parameter sets right out of the box. However, open architecture means you have access to open process parameters with full control of the parameters in the build processor and the material development module.
Variable Control - There is a total system variable control at all levels to suit your requirments.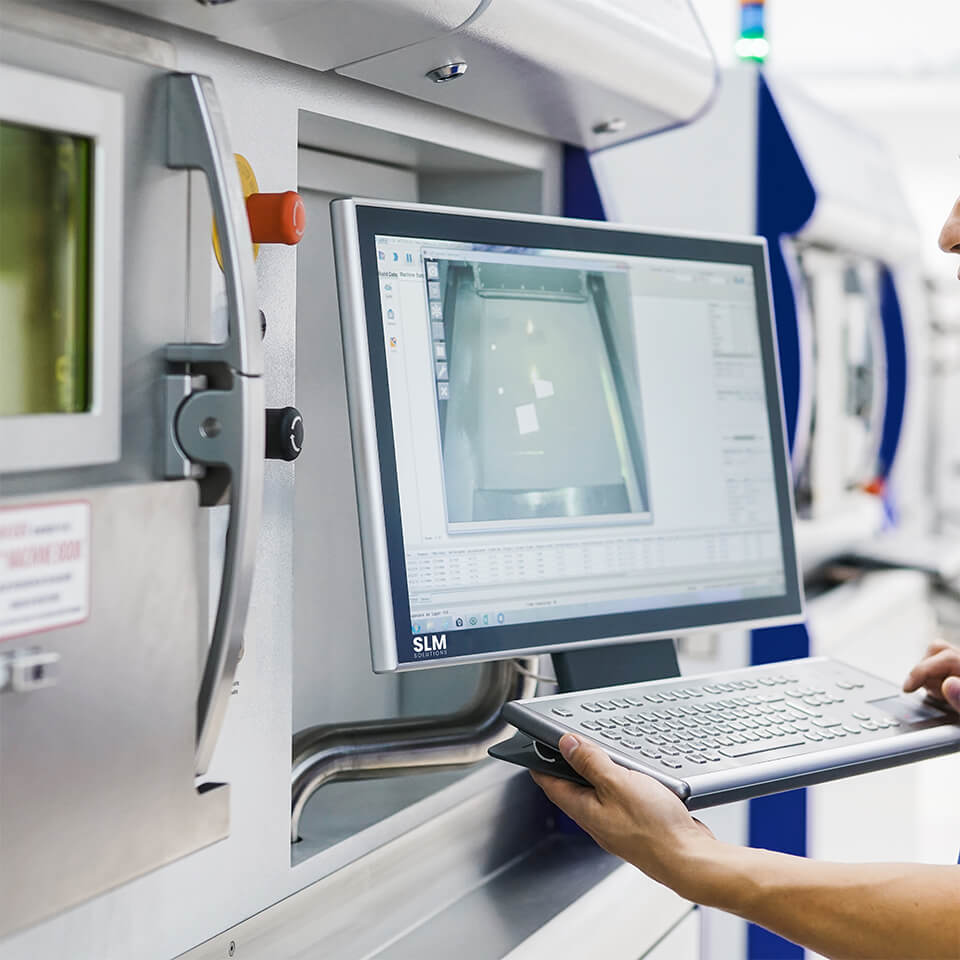 Reliable
Comprehensive monitoring and quality assurance enable a high degree of process documentation and verification. SLM® machines offer:
Melt Pool Monitoring (MPM) - Visualizing the melt pool, data from MPM can be used as a resource for efficiently developing and evaluating the process parameters. In the production of safety-critical parts, the data collected serves as documentation for quality assurance.
Laser Power Monitoring (LPM) - Continuously measures and documents target and actual emitted laser output throughout the production process.
Layer Control System (LCS) - A testing and documentation system that examines the performance of each powder layer by monitoring the powder bed and detecting possible coating irregularities.